Is Crete Expensive?
Is Crete Expensive? This is a question we're often asked. Crete is the largest of the Greek Islands and has many beach resorts and tourist destinations and as such is one of the most visited locations in Greece and is extremely popular with visitors from all over the world.
Years ago is was very cheap to have a holiday on Crete but the recent Greek economic crisis has had some effect on prices on Crete which has obviously had some impact on the cost of a holiday.
But compared with other holiday destinations such as Turkey or Egypt or areas of Greece and its islands such as Mykonos and Santorini we haven't found that Crete is expensive.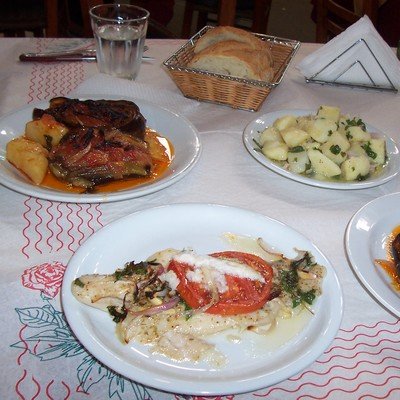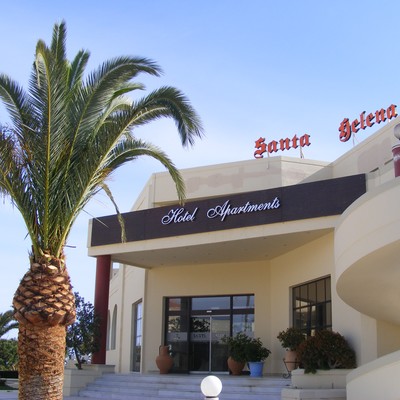 Because the island is so big and offers so much choice we don't believe Crete is expensive. Unlike some smaller Greek Islands and mainland Greece, Crete grows most of its own food and indeed exports many fruits, vegetables, wine and olive oil to other areas of Greece and abroad. Locally grown and produced food is cheap in Crete.
This positively impacts on prices in tavernas, restaurants and hotels. So in this way we haven't found that Crete is expensive for meals out or staying at some hotels.
So in all honesty we can't say that Crete is expensive if you choose with care where and what to eat and drink.
Is Crete Expensive for Drinks?
Imported drinks such as spirits like gin, whisky and rum can be expensive in Crete but the local spirits of Ouzo and Raki are incredibly cheap. Imported beers and ciders can also seem expensive but if you stick with the great tasting local beers of Alfa or Mythos you'll find your budget will go much further.
The local wine is cheap on Crete and most restaurants and tavernas serve barrel wine in half litre and litre carafes. You can drink really good red, rose and white wines this way. And of course the pine flavoured Retsina is very cheap in Crete.
Cocktails can vary from resort to resort and bar to bar but if you take advantage of the 'Happy Hour' and buy one and get one free, this can be a good bargain. Paradoxically the ''Happy Hour' on Crete stretches over many hours and not just one!
Soft drinks and fresh orange juice can also be reasonably priced in Crete.
So we can't say that Crete is expensive for drinks, if you are selective.
Is Crete Expensive for Food?
Meals out in Crete can be very good value for money. Choosing seasonal, locally grown, locally raised or locally fished produce is always cheap on Crete.
The Gyros (kebabs) are also very cheap and you'll find they are the most popular take away food in Crete.
Choosing the rabbit and lamb dishes from a menu found in the restaurants of Crete are always cheaper than the imported beef or veal dishes.
Fish and sea food can be expensive in Crete but again if you choose the local fish of Octopus or Kalamaris you'll stretch your budget further. 
Vegetarians always have a great choice of cheap food In Crete. Greek vegetarian dishes include stuffed tomatoes, Fava which is a split pea dish, Briam which is similar to ratatouille and Spanakopita which is a tasty spinach pie.
 
The portion sizes are often massive in Crete so if you are on a budget sharing a salad or main course is very acceptable. Order one Greek Salad or Cretan Salad and one main course - perhaps the Moussaka to share and you'll find a delicious and cheap meal in Crete.
So we can't say that Crete is expensive for meals out, if you choose wisely.
Is Crete Expensive for Accommodation?
Staying in villas, 5 star hotels and particularly the Crete luxury hotels can set you back considerable amounts particularly in the height of the holiday season of June, July and August. But Crete luxury hotels, particularly the all inclusive hotels compare favourably with other destinations such as Cyprus, Turkey or Egypt and are cheaper than some areas of Greece and its islands such as Mykonos and Santorini.
There are plenty of budget studios, cheap apartments, self catering suites and bed and breakfast cheap hotels in Crete.
So we haven't found that Crete is expensive for hotels or other accommodation. 
Is Crete Expensive for Car and Scooter Hire?
Car rental in Crete is no cheaper or more expensive than other holiday destinations such as Spain, Cyprus, Turkey or Egypt. The same applies for scooter, moped or quad bike hire in Crete.
Is Crete Expensive for Excursions?
Some of the sightseeing trips and excursions can be very cheap on Crete. And some attractions are free of charge or have very, very low prices. You can visit Ancient Aptera, the British Commonwealth War Cemetery at Souda Bay and the German World War II at Maleme for free for example.
Other free or cheap sightseeing experiences are the plateaus, mountains and gorges of Crete. The stunning scenery is breathtaking and priceless.
---
Just some of the reasons we love Crete...


Scenic Views

Family Fun

Tasty Food

Culture

Hiking

Sailing

Country Lanes

Markets

Flora

Respect

Restaurants

Shopping

Olive Oil

Mythology

Ancient History

Nightlife

Beaches

Tradition

Raki

Fresh Fish

Quaint Villages

Birdlife

Romance

The People
---
© Copyright All Original Content 2006 - 2017 Completely-Crete.com. All Rights Reserved. Reproduction in whole or in part without permission is not permitted.

Click here to learn about developing your own money-generating website
from Site Build It! - even with little or no web experience!