Adele & Adelianos Kampos
Adele and nearby Adelianos Kampos in the region of Rethymnon is a traditional village & beach resort. A mix of old and new and traditional and modern characterise this area of the Greek Island of Crete. Just 8km from the historic town of Rethymnon and on the road leading to the famous Arkadi Monastery, it is an ideal location for a holiday to explore the many Crete attractions.
Adele is in fact an inland village just above the beach area known as Adelianos Kampos.

Adelianos Kampos is one of the best beach resorts in Crete because of its long and sandy beach and it has plenty of choice in terms of bars, restaurants and budget hotels. It also has a few luxury hotels with all inclusive options.
Adelianos Kampos is adjacent to the equally popular beach resort of Platanes.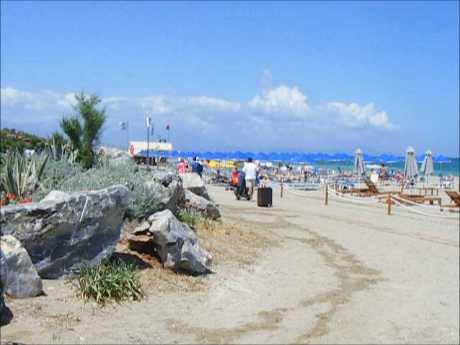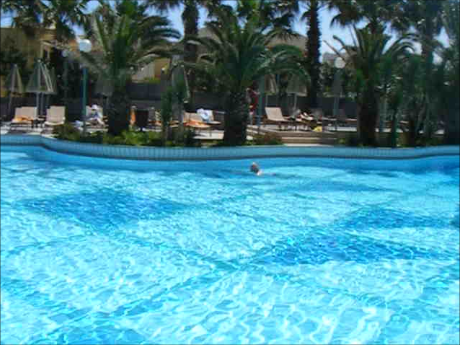 Hotels in Adele & Adelianos Kampos
Yes, the area of Adelianos Kampos and Adele in the Rethymnon region of Crete, Greece, is well known for its tourist accommodations, and there are several hotels and resorts in the area. Here are a few examples based on the data available to me until September 2021:
1. Rethymno Palace
This is a luxury hotel located in Adelianos Kampos. It offers a variety of amenities including pools, restaurants, and a wellness center.
2. Grecotel Creta Palace
This 5-star hotel offers direct beach access, multiple swimming pools, and several dining options. It's located just a few kilometers from the center of Rethymnon.
3. Aquila Rithymna Beach
Another luxurious resort known for its extensive gardens, beach access, and family-friendly facilities.
4. Maravel Land Beach Hotel
A family-friendly resort in Adelianos Kampos that's known for its multiple pools and proximity to the beach.
5. Adele Mare Hotel
Located in the village of Adele, this hotel offers a mix of rooms and bungalows and features pools and a beachfront location.
Please note, it's always a good idea to check recent reviews and ratings before making a reservation.
In conclusion, you are spoilt for choice for 5 star luxury hotels in Adelianos Kampos including the Carme Villas, the Aquila Rithymna Beach Hotel, the Caramel Grecotel Boutique Resort and the White Palace Grecotel Luxury Resort. 
There are also a few budget hotels including the Adele Beach Hotel and a choice of apartments, studios and rooms to rent. You'll also find private villas in the village and its surrounding areas of Rethymnon.
Restaurants in Adele & Adelianos Kampos
 Many of the restaurants in Adelianos Kampos offer great food at value for money prices with genuine Cretan hospitality. The White Lady Family Taverna is a great example of the friendliness, service and good food you get in this beach resort. When we stayed in Adelianos Kampos we also enjoyed Taverna Poppy. But there are many, many restaurants in Adelianos Kampos to choose from.

Crete Attractions Nearby
The best Crete attractions nearby are the Monastery of Arkadi at the foothills of Psiloritis, (Mount Ida) and the historic town of Rethymnon with its marina, quaint old town and Venetian Fort.
You can climb aboard the Happy Train and take a trip to the waterfalls of Argyroupoli which is the perfect way to cool down after hot days on the beach.
Adele & Adelianos Kampos Beaches
Adelianos Kampos and Adele, both located on the north coast of Crete, Greece, are known for their expansive sandy beaches. Typically, the sand here is fine and golden, creating a pleasant surface for beach activities. The beaches are lapped by the clear, blue waters of the Aegean Sea, which are ideal for swimming and snorkeling.
Many sections of these beaches are well organized with facilities like sun loungers, umbrellas, beach bars, and water sports. However, you can also find quieter, less commercialized areas if you prefer a more peaceful beach experience.
Accessibility is quite straightforward with these beaches as they are not far from the main road and offer ample parking space. Most of the region's hotels and resorts are either located directly on the beach or are just a short walk away.
The waters at these beaches are generally calm and safe for swimming. However, as with any beach, conditions can vary depending on the weather and the season. So, it's always a good idea to check the local conditions on the day of your visit.
Rethymnon prefecture has many popular beach resorts that have also been judged worthy to receive Blue Flags. These include the long stretches of Crete beaches at Adelionos Kampos and Platanes. Because the beach is so long, you will always find a place to stretch out on the golden sands. It never feels too overcrowded.

Getting to Adele & Adelianos Kampos
Flights to Chania Airport make it easy and quick to get to this resort but flights to Heraklion Airport will get you there quicker. Or if you are arriving by sea at the Souda Port at Chania or Heraklion Port, this beach resort is in a great position.
By car, you can reach the town after leaving the New National Road. Served well by the efficient bus service KTEL you can easily get to and from Chania or Heraklion.
---
Just Some of the Reasons We Love Crete...

Did you love this page? Please share it with your friends!
---
© Copyright All Original Content 2006 - 2023 Completely-Crete.com. All Rights Reserved. Reproduction in whole or in part without permission is not permitted.

Click here to learn about developing your own money-generating website
from Solo Build It! - even with little or no web experience!