Animals in Crete
The subject of animals in Crete can be quite an emotive one with many visitors to this beautiful Greek island sometimes upset at the perceived treatment of some animals here. 
There is a big cultural difference between the UK and Greece when it comes to the treatment of domestic animals.
Crete is very much an agricultural and hunting community, and many Cretans keep dogs for hunting and working rather than as house pets.
Because of this, animals are treated as animals and not generally as Paris Hilton style pampered 'fur kids', for example.

There are many strays here too. Cats in particular, are by and large feral. Sympathetic tourists may choose to feed the cats on Crete but this allows them to become more vigorous and fertile, producing more kittens that then go on to breed themselves.
There are number of animal charities in Crete in the prefectures of Chania, Rethymno, Iraklio and Lassithi that have sprung up to try to tackle the animals in Crete issue.
Click on the headline link to learn more (opens a new window).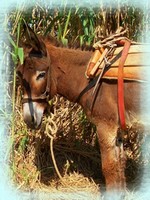 "The Friends of Animals - Rethymno try to help in a practical way, always provided there are enough funds. Puppies and injured or undernourished animals are cared for and get medical attention. They are vaccinated, de-wormed, nursed back to health again and possibly neutered. Equipped with the proper papers they are then ready to be rehomed.
Since the City of Rethymnon does not provide a shelter, the animals are being fostered in private homes, which are increasingly more difficult to find. Other strays are neutered and released in the area they were found and preferably monitored and fed by caring animal lovers in the neighbourhood."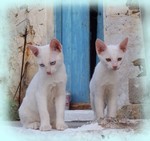 "VOCAL or the Voice of the Cats Alliance is a very small group of individuals committed to helping feral cats in North East Crete. We are not paid, everything we do is voluntary and most of our free time is taken up with cat welfare work. We have an ongoing sterilization programme. In 2006 we sterilized more than 150 cats, mostly females.
We rehome orphaned kittens or older cats that cannot cope with a feral life. In 2006 we rehomed over 70. Some on Crete, but many go to new homes in Germany and Switzerland. We rescue and care for orphaned kittens and sick or injured cats that are brought to us, or which we find, in our own homes."

---
Just Some of the Reasons We Love Crete...

Did you love this page? Please share it with your friends!
---
© Copyright All Original Content 2006 - 2023 Completely-Crete.com. All Rights Reserved. Reproduction in whole or in part without permission is not permitted.

Click here to learn about developing your own money-generating website
from Solo Build It! - even with little or no web experience!