Cloves – one of the Organic Herbs and Spices from Crete...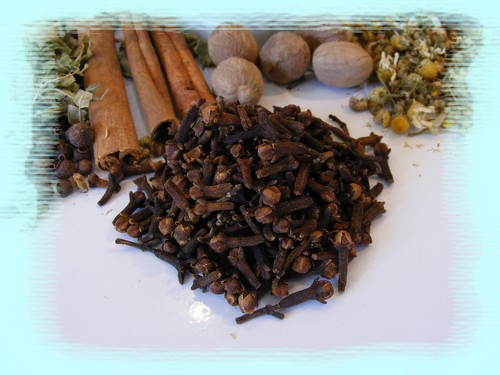 Cloves are the dried unopened flower buds of an evergreen tree that look like little nails. Cloves are very aromatic and need to be used sparingly in dishes. Cloves are not just used to flavour desserts and sweet dishes but also are added to meat dishes.
In Greek cuisine cloves are mainly used in desserts and sweets such as the classic Baklava. But they also find their way into savoury dishes where the cloves are studded into the meat.
In traditional folk medicine cloves have been used to ease toothache, to treat diarrhoea and help other digestive ailments.
---
Just Some of the Reasons We Love Crete...

Did you love this page? Please share it with your friends!
---
© Copyright All Original Content 2006 - 2023 Completely-Crete.com. All Rights Reserved. Reproduction in whole or in part without permission is not permitted.

Click here to learn about developing your own money-generating website
from Solo Build It! - even with little or no web experience!