Crete in February
Crete in February can be both wet and cold. We've found that in February the weather in Crete can vary from fairly cold and rainy days to pleasantly warm and clear days.
If you're staying on Crete in February you may need to bring a waterproof jacket and be prepared for some chilly nights.
February in Crete is of course less busy than the summer months. So there is plenty of space to enjoy hobbies and pastimes such as photography and painting. And because it is not as hot as the summer months, people can enjoy physical activities such as walking, hiking and cycling.
Although the Samaria Gorge is closed in the winter, there are plenty of good walking routes that include the E4 path.

Although the seas are decidedly chilly in Crete many people enjoy sea swimming.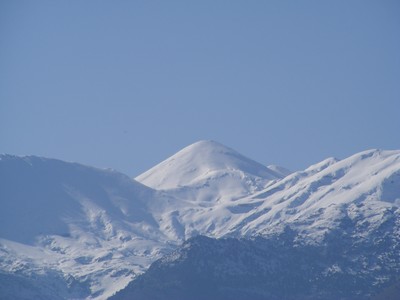 But Crete in February is also the time for the spring flowers to pop up all over the hillsides.  The pink and purple anemones which carpet the sloping hills are a sight to behold.

You can also find clumps of Narcissus. These lovely elegant white and yellow flowers are picked by the ladies of the village, and we often see the women wandering through the olive groves and along verges looking for these plants.  Their aroma is simply breathtaking.
The orchids in Crete are beginning to bloom to as early as February.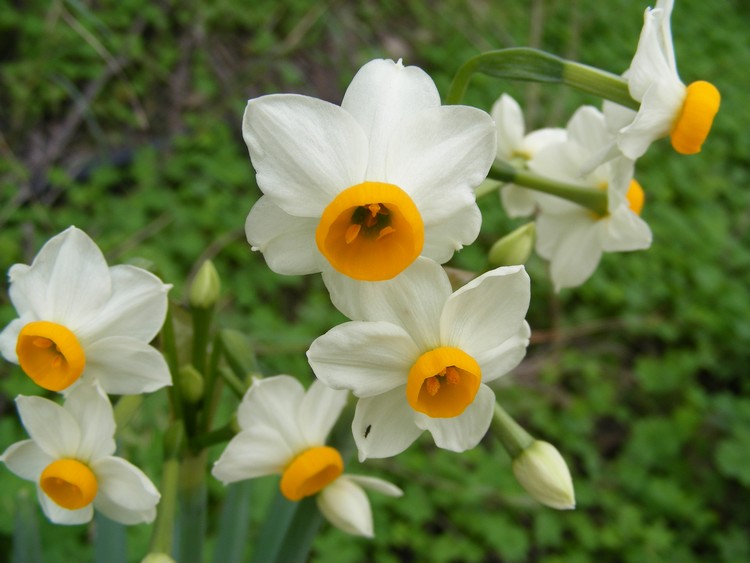 February is also Horta time too! It's the best time for picking wild edible plants that are so important to the diet for most Cretan people.  Learn more about Horta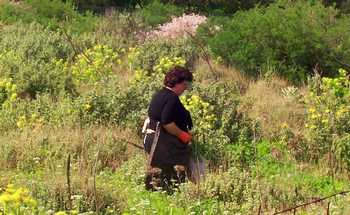 HORTA GATHERING IN CRETE
Crete in February
If you are planning to visit Crete in February, you will not have a great choice of where to stay as many hotels and apartments close in the winter months. However there a few scattered across the island including the lovely Porto Veneziano in Chania. We've stayed here a couple of times in winter and it's location right on the harbour is exceptional.
Another hotel we've stayed at in winter is the Galaxy Iraklio Hotel which is very handy for Heraklion airport with a very luxurious room and fabulous breakfast.

In Rethymnon town we've stayed at the Poseidon Hotel on the front with stunning views. A budget hotel but very nice food.

In Aghios Nikolaos we've stayed a couple of times in Angeliki Apartments. These are budget apartments with a lovely sea view.
Also in Aghios Nikolaos, we've stayed at Hotel du Lac which overlooks the lake. Weirdly, they don't serve breakfast but there are plenty of places to eat near the hotel.

---
Just Some of the Reasons We Love Crete...

Did you love this page? Please share it with your friends!
---
© Copyright All Original Content 2006 - 2023 Completely-Crete.com. All Rights Reserved. Reproduction in whole or in part without permission is not permitted.

Click here to learn about developing your own money-generating website
from Solo Build It! - even with little or no web experience!