Crete Weather
Completely Crete has details of the current Crete weather, plus accurate forecasts and information on the climate all over the Island. If you are planning a trip to this wonderful Greek Island, or you live in Crete, we have all the information you need about what weather you can expect now, or for the weeks ahead, as well as temperature, sunshine, and rainfall data for the whole year. 
Crete has the mildest climate of all of Greece and probably the whole of Europe.
The summer is hot and dry, but fortunately, the temperature is moderated by the meltemi, or Northern wind.
Current Weather in Crete (Stalis)

Climate on Crete
Surprisingly, the climate and weather can vary a lot in Crete, due to the presence of some considerable mountain ranges creating weather barriers. So it can be several degrees hotter on the south coast for example.

High up in the hills in places like Zaros it is cool in the summer, and can be a bit harsh in winter, with snow capping the highest peaks well into the spring.
Autumn is milder than Spring all over Crete, and the sea temperature reaches its peak at this time. Swimming in the sea in September is like stepping into a warm bath!
---
Crete Weather Advice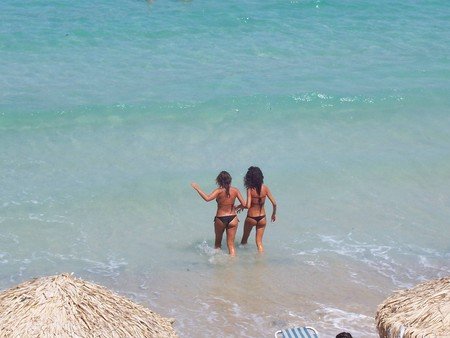 In very hot weather, even the Crete people seem to suffer. Ex pats and holiday makers can have some problems. Holidays can sometimes be spoilt by sunstroke or sunburn. It's a good idea to make sure you follow some simple guidelines to avoid problems:
Drink plenty of water! Even if you don't feel thirsty. Use a high factor sun cream, even if it looks a bit hazy, and wear a hat. Children especially should be covered up with long sleeves and hats, and sun block on exposed skin. Stay by the pool, or the sea – or take a nap at the height of the afternoon summer sun. Don't do anything too strenuous around the noon day heat. Finally – drink plenty of water! Dehydration is one of the main reasons for problems experienced in the heat of the Mediterranean sun, especially for those of us from the north of Europe who aren't use to it.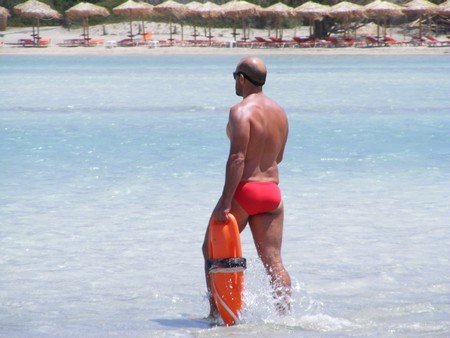 TOP TIPS WHEN IT'S HOT!
Drink plenty of water
Use a high factor sun cream
Wear a hat
Cover up
Stay near the pool or the sea
Take a nap at noon
Again, drink plenty of water!
---
Just Some of the Reasons We Love Crete...

Did you love this page? Please share it with your friends!
---
© Copyright All Original Content 2006 - 2023 Completely-Crete.com. All Rights Reserved. Reproduction in whole or in part without permission is not permitted.

Click here to learn about developing your own money-generating website
from Solo Build It! - even with little or no web experience!