Elafonissi Beach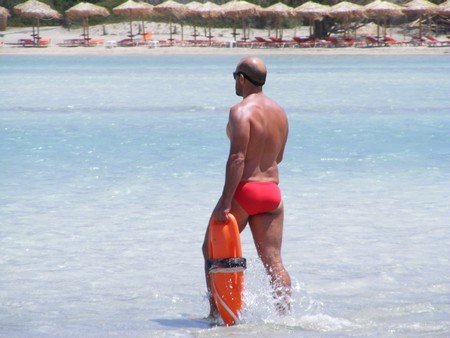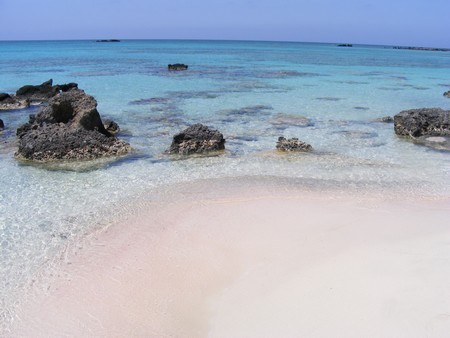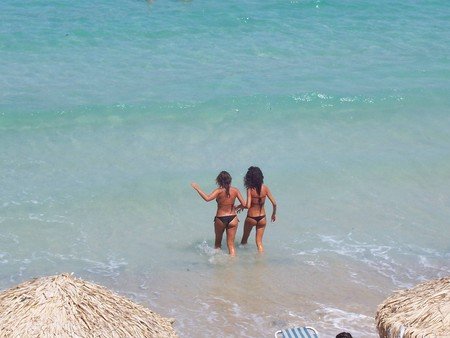 Elafonissi Beach also spelt as Elafonisi Beach is perhaps the best beach in Crete and in fact the best beach of the Greek Islands. It consistently ranks in the top ten beaches of the world.

Elafonissi Beach is therefore also one of the top Crete attractions.

It is located in the prefecture of Chania on the south west coast of Crete.
Boat trips from nearby Paleochora on the south coast of Crete regularly sail to this beautiful and unique peninsula. We always choose this way to get to Elafonissi Beach as the boat trip itself can be fun and exciting. It takes about one hour to get to the beach. There is quite a rocky path to walk once you disembark from the boat.

The boat runs daily (sea conditions allowing) from Paleochora at 10.00am and returns (promptly) at 4.00pm. So whatever you do, don't snooze too long on your sunbed and miss the boat!

You can also get to this paradise beach by bus from Chania town which is a very scenic, winding route. 
If you are driving in a hire car to Elafonissi Beach be aware that there is a rough dirt track as you approach the beach itself. There is a large free car park with ample parking.

Pink Sand!

The clear pale turquoise shallows waters, lap gently onto the pink coral sand. Add to this the dramatic jet black jagged rocks thrusting upwards from the calm sea and you have the perfect paradise beach.
Yes, the sand is unbelievably pink. But don't take your bucket and spade to take away a souvenir as the whole area of Elafonissi Beach is protected. It is therefore illegal to take away any of the pink sand, rocks or pick the wild flowers, including the beautifully scented white Sea Daffodil (Pancratium maritimum).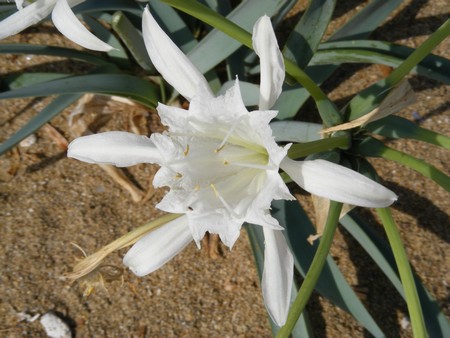 The very shallow waters make it ideal for children.
The beach is also patrolled by lifeguards, so you can be assured of total safety. 
There are many sunbeds and umbrellas for hire at reasonable charges.
There is also a small beachside Taverna selling snacks, ice cream and cool drinks.

You can wade out through the shallow waters of the lagoon to reach the island with its many small secluded beaches. The island has protected endemic Juniper trees growing.
Because it is one of the top Crete attractions, it can become quite crowded in the height of the season, particularly during July and August. The months of May, June, September and October are less crowded.

---
Just Some of the Reasons We Love Crete...

Did you love this page? Please share it with your friends!
---
© Copyright All Original Content 2006 - 2023 Completely-Crete.com. All Rights Reserved. Reproduction in whole or in part without permission is not permitted.

Click here to learn about developing your own money-generating website
from Solo Build It! - even with little or no web experience!