Esperos Restaurant, so good Pauline's sister held her Wedding Reception here…
This Esperos Restaurant Page is from the Completely Crete Restaurant Review Section.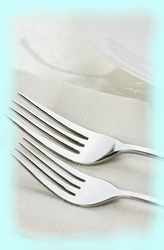 Restaurant: Esperos Restaurant

Reviewed by: Pauline from Ireland

Location: Koutouloufari near Hersonissos

Comments: I have visited Esperos Restaurant a number of times over the past four years. I always found I had to visit a few times during my 2 week stay as the food and service are excellent. The owners, Eveline and Manolis are really lovely people and it was with all this in mind I recommended it to my sister to hold her wedding reception there this year. We certainly were not disappointed. It was magnificent. Eveline was so helpful in the run up to the wedding and when we arrived we agreed on a menu. It was beyond our expectations. Right from the table layout, food, drink, service and friendliness of all the staff. My sister was really pleased and this wedding will be talked about for years to come. I would very highly recommend Esperos not just for the food and service but for the friendly staff and great value for money. 10/10


---
Just Some of the Reasons We Love Crete...

Did you love this page? Please share it with your friends!
---
© Copyright All Original Content 2006 - 2023 Completely-Crete.com. All Rights Reserved. Reproduction in whole or in part without permission is not permitted.

Click here to learn about developing your own money-generating website
from Solo Build It! - even with little or no web experience!