Living on a Greek Island
So how can you make your dream of living on a Greek Island like Santorini, Mykonos, Crete, Corfu, Rhodes or any other of the Greek Islands a reality?
Living on a Greek Island is a dream for many, and there's good reason:
Stress Free Lifestyle
Very, Very, Very Low Crime Rate
Warm-hearted Friendly People
Very Low Cost of Living
Fabulous Fresh Food
Stunning Scenery
Very High Quality of Life
Wonderful Weather

Who could fail to love the romance of Santorini, the rugged beauty of Skopolos and Naxos, the style of Skiathos and Paros and the sophistication of Mykonos?
No one can deny the friendliness of Samos, Lesvos and Chios, the warmth of Rhodes, Kos and Kalimnos and the cosmopolitan feel of Corfu, Zakynthos and Kefalonia. It is little wonder that so many people love the Greek Islands.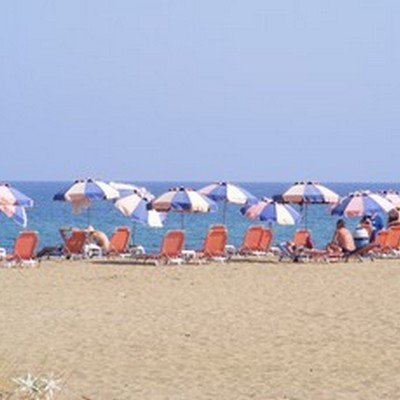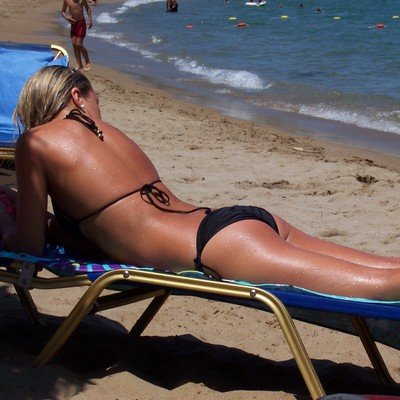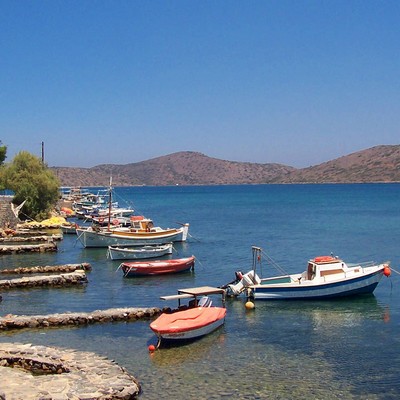 Planning to live on a Greek Island
Things to consider if you're planning on living on a Greek Island.


 Is it legal?
 Which Greek Island?
 Long term or short term?
 Renting or buying property
 How will you fund Living on a Greek Island?
Dealing with Greek Bureaucracy
Is it Legal?
Citizens of the European Union (EU) can live and work in Greece without needing a visa or work permit.

However, any EU citizens planning to stay more than 3 months will need a Residence Permit. This is a formality and is easy to obtain once in Greece.

Non EU citizens need a residence permit to stay over 3 months, and must show, among other things, proof of financial support from outside Greece.

Non EU citizens need a work permit to work for an employer in Greece, Opening a bar ,shop or restaurant has other complications!

Which Greek Island?
Greece has over 6,000 islands scattered over the Ionian and Aegean seas, most uninhabited. 227 have people on them and these are the seven main groups:
The Ionian Islands
The Ionian Islands are found in the Ionian Sea and contain the islands of Corfu, Ithaca, Kefalonia, Paxi, Antipaxi, and Zakynthos, amongst others.
The Cyclades
The Cyclades consists of 56 islands. The well-known ones being Antiparos, Delos, Ios, Mykonos, Naxos, Paros, Santorini (Thira).

The North Eastern Aegean Islands
The main North Eastern Aegean Islands are Thassos, Lesvos, Limnos, Samos, and Chios.
The Sporades
The Sporades main islands are Skiathos, Skopelos, and Skyros.

The Argo-Saronic Islands
The Argo-Saronic Islands of Greece are made up of the main islands of Angistri, Aegina, Poros, Salamina and Hydra.

The Dodecanese
The main Dodecanese islands of Greece are Kos, Patmos, Rhodes, and Symi.
Crete
Crete is the largest of the Greek isles and lies furthest south and consequently more expats enjoy living in Crete. Smaller islands close to Crete are Chrissi Island, Gavdos and Spinalonga (Kalydon).
Top 20 Greek Islands

Many Islands of Greece are only sparsely populated and lack the infrastructure to maintain comfortable ex-pat living, except for those aspiring to be hermits.

A population of about 10,000 is a good indicator of amenities sufficient to meet the needs of modern, comfortable living such as property choices, broadband Internet connection, good health care facilities and all year round shops, restaurants and services.

These are our top twenty islands which best meet the criteria for Greek Island Living for ex-pats: Aegina, Andros, Chios, Corfu, Crete, Kalymnos, Kefalonia, Kos, Lefkada, Lesvos, Limnos, Mykonos, Naxos, Paros, Rhodes, Samos, Santorini (Thira), Syros, Thassos and Zakynthos.

Long Term or Short Term?
Armed with your EU citizenship or Residence Permit you now have to decide if you want to live all year on a Greece isle, or just visit in summer as your permanent vacation destination.

Do you want a permanent home or a holiday home?

Remember that the hot, sunny beach resort with the fabulous fish tavernas and friendly bar owners you loved so much on your vacation will probably be a different place in the winter. The weather can be cold and very wet and windy on some islands.

Some places shut up in winter too. Most restaurants, tourist shops and bars will close after October. Getting around is harder too, with air and ferry service being reduced.

Renting or Buying Property?
 Try before you buy is perhaps the best advice, giving you the chance to test the area and lifestyle without committing yourself and regretting it later.

Greek Bureaucracy
If you are planning on living on a Greek Isle permanently, there are obviously many things to consider. Dealing with day to day things and bureaucratic formalities might put some people off, such as dealing with utility companies, setting up bank accounts, transferring money, residency and tax matters.

Don't be put off worrying about bureaucracy as any problems can be overcome. A little red tape is a small price to pay for living on a wonderful  Greek Isle!

Finances
Living on a Greek Island is a real possibility for anyone drawing a pension, because the cost of living is low. You can make a small income go much further than in the UK, Australia, or the USA. Locally produced food is cheap and widely available, rents and property costs are good too.

The internet now gives opportunities to everyone to develop an online business, enabling people to work from home, earning money from their computers.

Never before has it been so possible for so many to Live the Dream!
---
Just Some of the Reasons We Love Crete...

Did you love this page? Please share it with your friends!
---
© Copyright All Original Content 2006 - 2023 Completely-Crete.com. All Rights Reserved. Reproduction in whole or in part without permission is not permitted.

Click here to learn about developing your own money-generating website
from Solo Build It! - even with little or no web experience!