Greek Mountain Tea Crete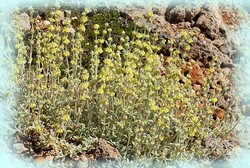 The plant and flowers that form Greek Mountain Tea, grow wild on the Greek Island of Crete, and the tea is drunk as part of the world renowned Cretan Diet, promoting good health and long life. The plant grows wild on the mountainside throughout Crete, including the White Mountains area in Chania.
Greek Mountain Tea is known as Tsai Tou Vounou or Malotira and is made using the dried leaves and flowers of the Sideritis syriaca plant. The beverage derived from this plant is also known as Shepherd's Tea because Greek shepherds would use the plants to make a brewed tea while tending their flocks high in the hills.
The tea is a pure and natural product, and the wild-grown plants are harvested by hand. It is free of any artificial ingredients, colourings or flavourings, and is NOT subject to any forced or inorganic farming techniques.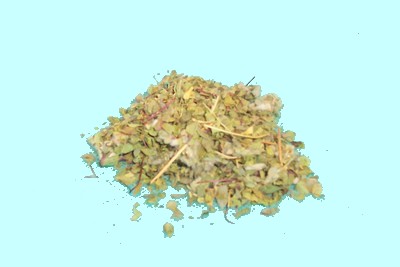 MALOTIRA GREEK MOUNTAIN TEA
Generations of Greeks attest to the health benefits of this 100% organic and natural tea. It is reputed by many to be generally good for health and well-being. Ask any Greek Grandma the secret to good health and she'll claim the magical tea as a "cure all."
Scientists seem to be in agreement with those Yiayias! Research has indicated that the Greek Mountain Tea helps in the prevention of osteoporosis while its anti-oxidant properties aid in the prevention of cancer. The research also indicates that Greek Mountain Tea has a positive effect on almost anything that ails.
Traditionally, it is used in combating colds and flu, respiratory problems, aiding digestion, strengthening the immune system, and calming mild anxiety. It is also used as an anti-inflammatory and to reduce fever.
It is also a diuretic and aids digestion too which makes it a vital and perfect ingredient to help with weight loss.
Either drink as is, or add a slice of lemon and/or cinnamon to make an interesting variation.
---
Just Some of the Reasons We Love Crete...

Did you love this page? Please share it with your friends!
---
© Copyright All Original Content 2006 - 2023 Completely-Crete.com. All Rights Reserved. Reproduction in whole or in part without permission is not permitted.

Click here to learn about developing your own money-generating website
from Solo Build It! - even with little or no web experience!