Life in Crete

We're often asked what life in Crete is like and of course we've written many pages about living in Crete, aimed at those who are planning or wishing or dreaming of moving to Crete. You can find our Living In Crete on the navigation bar above.
But what is day to day life in Crete like?
 Life in Crete in January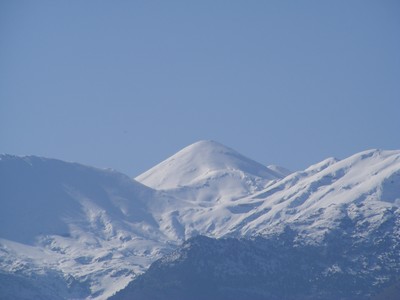 Living in Crete in January can be wet, cold and unpredictable. Crete in winter is quiet as most of the hotels and restaurants are still closed. It is a time when the locals wrap up warmly, keep the wood burning fire glowing and the shutters firmly shut.
There can be some ferocious and dramatic storms in Crete in winter.  January can see some glorious sunny days but also some heavy rain too. 

Life in Crete in February
 Living in Crete in February continues with more rain, more storms and more cozy fires.  The February weather in Crete can be quite unpredictable with storms, high winds and heavy rainfall interspersed with warm and sunny clear blue sky days.
The winds can be almost gale force and we've known of flights to Crete from Athens to Chania Airport having to turn back because of the high winds. Also the nightly ferries to Crete from Pireaus sometimes have to wait before being able to sail safely into the Souda Bay harbour.
February can be the timing for the carnivals that celebrate the beginning of lent. They are held across the island, the biggest of which is the Rethymnon Carnival.

Life in Crete in March
As spring appears, the warmer weather brings with it wild flowers beginning to bloom.

There can be some very pleasant days in March on Crete with warm sunshine and clear blue sky days, making it the perfect time of year to bird watch the many and varied birds of Crete, including Chaffinches, Gold Finches, Blackbirds, Blue Tits and Great Tits.
March in Crete also sees the first Swallows arriving and they are always a welcome sight bringing with them the promise of warmer and sunnier days.
Birds of prey are also in abundance in March in Crete with Buzzards circling and Kestrels hovering in the clear blue skies of Crete. 
For locals, the fires still need to be lit at night as it remains chilly.

Life in Crete in April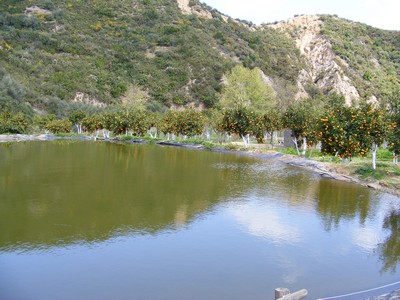 There is normally still snow on top of the mountains of Crete in April which looks very picturesque at this time of year. 
Temperatures can vary from a low 12°C to a high 20°C with an average of 17°C. 
We've found that in April the weather in Crete usually has about 5 clear blue sky and sunny days per week with the odd cloudy or sometimes showery day. The night temperatures can fall and duvets or blankets are needed for the colder nights.
Life in Crete in May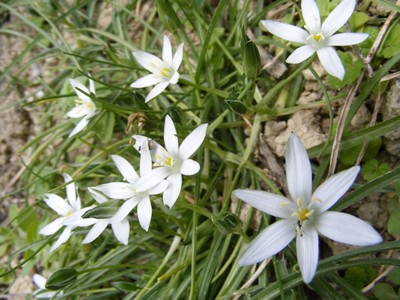 The flowers are beginning to blossom fully and you can see the beautiful pinks, purples and whites of the Oleander lining the roads of Crete.
May Day, Protomagiá on the 1 May is a national holiday in Greece and Crete. May 1st is traditionally seen as a flower festival to celebrate spring and fertility.
Cretan families will take the day off work and school and go to the fields and hillsides to pick wild flowers. Families will picnic in the countryside and pick the wild flowers to make into wreaths.
Most of the oranges have been harvested on Crete in May and are sold in big bagfuls at the National road roadside, usually by old women dressed in the obligatory uniform of all black.
May in Crete sees the opening of Samaria Gorge to the public. Here you can join the many visitors who hike along this very popular Crete attraction.
Life in Crete in June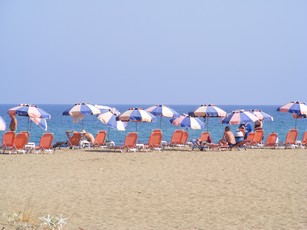 Living in Crete in June, we've found the weather in Crete is wonderful and it is rare to see any rainfall in June. The sunny weather with increasing high temperatures makes swimming in pools or the sea a necessity to cool off. The sea temperatures are very pleasant too.
This is the time of year when more and more tourists are arriving and the hotels and restaurants are becoming fuller.

Life in Crete in July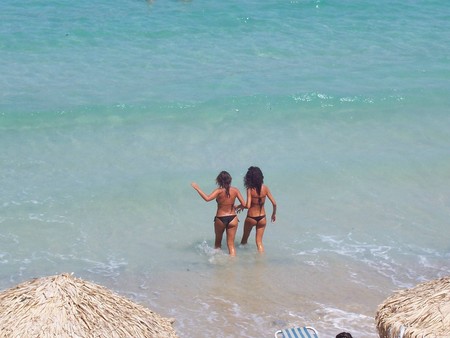 July in Crete is glorious with wall to wall sunshine each day. You'll rarely see a cloud in the sky. Many of the beach resorts are full to capacity particularly by the end of the month when most of Europe's school holidays commence.
We've found that in July the weather in Crete is very hot and we cannot recall any rainfall in July. The hot sunny weather forces most people to spend time on the beach or by the pool.
Along with hot days, the evenings and nights remain hot, so many people need to use air conditioning during the night.
Life in Crete in August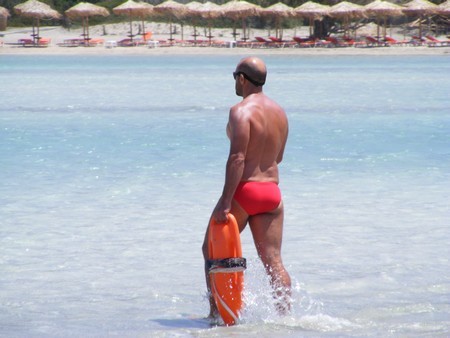 Living in Crete in August is, as you would imagine hot, hot hot!
August in Crete is crowded too. Along with the many tourists who flock to this wonderful Greek Island, the locals take their holiday. Greeks living on the mainland from cities such as Athens and Thessaloniki also take their holidays in Crete in August.
But because Crete is the largest of the Greek Islands and has many fabulous beach resorts around the whole coast, it never gets unbearably crowded.

Life in Crete in September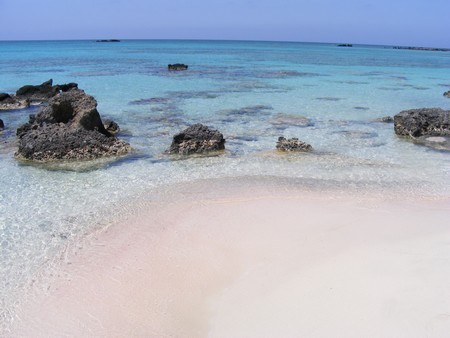 We've found that living in Crete in September the weather can see some rainfall but it usually doesn't last long. The night temperatures are pleasant enough not to need air conditioning.
In the evenings in September there shouldn't be a need to wear a thin jacket, cardigan or sweater as it is still very warm if you are dining outside.
The grapes grown on Crete are harvested by September. If you dine at most of the restaurants or traditional Greek Tavernas on Crete in September you'll most likely be treated to a big bunch of the most delicious small and sweet seedless grapes you'll ever taste. The grapes taste at their very best in September in Crete.
Life in Crete in October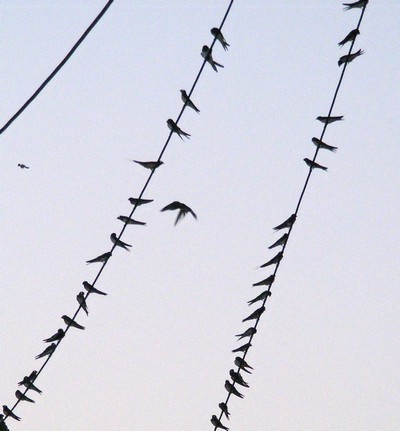 We've found that living in Crete in October the weather is usually hot enough to enjoy the beach but is not too unbearable for those who prefer different types of activities such as visiting archaeological sites, walking or hiking, painting or photography.
We have known some dramatic storms with heavy rainfall in Crete in October but this usually is short lived. Dining outside is still an option in October in Crete with very pleasant evening temperatures.
Crete in October also says farewell to the swallows that have spent their summer in Crete.
Life in Crete in November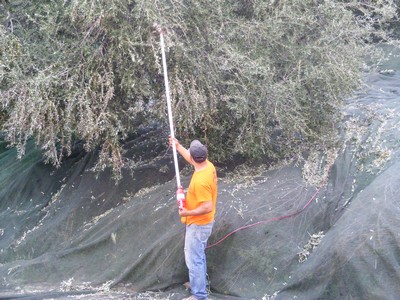 Visitor numbers to Crete are very low in the month of November and because of this many restaurants, bars and hotels close on or around the 31st October and the sun beds on the beaches are stored away.
Rainfall can be a feature of the November weather in Crete with the possibility of few days of rain during the month. High winds and storms too can feature during the month of November in Crete. But the rainy days can be interspersed with very warm and pleasant days.
We've found that in November the weather in Crete can average about 4 or 5 clear blue sky and sunny days per week with very pleasant temperatures allowing for a thin jacket or cardigan rather than a heavy winter coat.
November is the time when most of the olive picking takes place.  We've helped out in the past with our neighbour's olive grove.

Life in Crete in December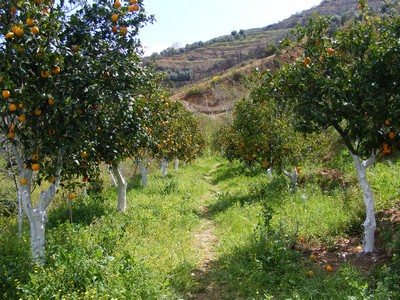 Living in Crete in winter is a quiet time, even around the Christmas holidays.
We've found that in December the weather in Crete can average about 3 or 4 clear blue sky and sunny days per week with very pleasant temperatures allowing for a thin jacket or cardigan rather than a heavy winter coat.
The orange groves brighten the landscape of December in Crete as the oranges, grapefruits, mandarins and lemons ripen on the trees and are just about ready to enjoy. 
Snow begins to appear and deepen on the mountains of Crete throughout December.  This makes for a very picturesque landscape with a bright sunny, blue sky day still very much in evidence in December in Crete.
---
Just some of the reasons we love Crete...

Did you love this page? Please share it with your friends!
---
© Copyright All Original Content 2006 - 2019 Completely-Crete.com. All Rights Reserved. Reproduction in whole or in part without permission is not permitted.

Click here to learn about developing your own money-generating website
from Solo Build It! - even with little or no web experience!