Nana Apartments in Crete
The Nana Apartments are situated close to the centre of Zaros, and off the main street. It is a traditional family run hotel in the centre of the historical village of Zaros.
The complex comprises 5 self-contained holiday dwellings, with 2-5 beds, and each decorated with a complimentary combination of modern comfort and traditional Cretan ambiance, set in the majestic mountain beauty of the Psiloritis foothills.
The Nana Apartments are open all year round and are fully equipped with kitchen, living room, 2 double bedrooms and bathroom. There is central heating and air conditioning too. Also, each apartment has a patio and small garden area for relaxing outside on those sultry summer nights.
Owned and run by the family Stefanakis, you are assured of a warm welcome and outstanding service and comfort.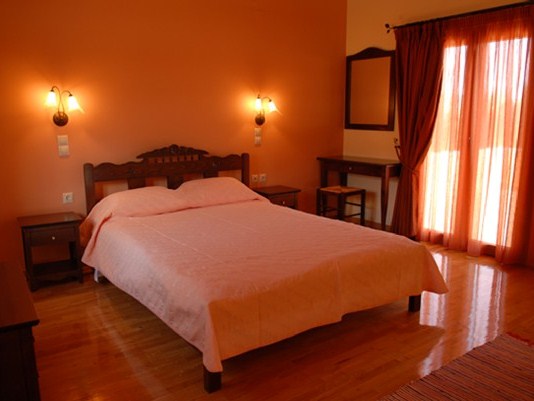 A Fantastic Base for Exploring Zaros and the Cretan Mountain Beauty!
Zaros is a truly unique Cretan experience. Spend a few days away from the hectic tourist resorts and crowded beaches and explore the mountains and hills around Zaros.
There is so much to do and the Nana Apartments are the perfect base for exploring.
Walking and hiking enthusiast will find plenty of routes near the Nana Apartments. From long and uphill to short and easy, you will encounter beautiful scenery and fantastic sights.
Staying at the Nana Apartments, all hikers, walkers and E4 European Path trekkers are within easy reach of the Rouvas Gorge, known also as Zaros Gorge. Home to the Rouvas forest - the oldest oak forest on Crete.
Explore nearby Votomos with its pretty lake and a unique trout farm. Visit the Monastery Agios Nikolaos set on the hillside with fantastic views. Dine on fresh farm trout and salmon, available only at the Votomos Taverna.
For more information about the Nana Apartments and to make Reservations, visit their website at: www.nana-apartments.gr.
---
Just some of the reasons we love Crete...

Did you love this page? Please share it with your friends!
---
© Copyright All Original Content 2006 - 2019 Completely-Crete.com. All Rights Reserved. Reproduction in whole or in part without permission is not permitted.

Click here to learn about developing your own money-generating website
from Solo Build It! - even with little or no web experience!