Nudist Beaches in Crete
The reputation of Greek Island nudist beaches gathered momentum when 60's hippies let it all hang out on Crete's south coast. Beach resorts such as Matala, Sougia and Prevali attracted the "free love" crowd that included Cat Stevens and Joni Mitchell. Some, just wearing flowers in their hair and nothing else, continued the fashion of flower power and "finding themselves" as they returned each year to holiday on Crete and other Greek islands.

Today there are numerous nudist beaches on the Greek Island of Crete where naturists can still find the type of "textile free" naturist beach they prefer. Officially, nudist bathing is not permitted anywhere in Greece and the Greek Islands, but a blind eye is turned to discreet nudism.

Nudist Beach Reality

It must be every teenage boys (and perhaps older man's) fantasy to holiday in a place where the beaches contain nubile nude young women frolicking with beach balls and cavorting in the surf, completely naked. No white bits on show just perfectly tanned, pretty, stark-naked young women.

Unfortunately, the reality compared with the fantasy is a stark contrast. Droopy, wrinkly, tubby, hairy, ageing, north-European, middle-aged men, are the most likely beach dwellers on any  nudist beach of the Greek islands. The ageing hippie men seem to outnumber the women by three to one, and the women who are found on the naturist beaches tend to be equally ageing, droopy, overweight, hairy and wrinkly!

For the serious naturist, rather than the mere voyeur, the Crete naturist beach scene is not a problem as they are happy just to have the freedom to strip off. They love the safe, warm and crystal clear water, the soft golden sands, the secure and secluded environment, the beautiful scenery of the exotic palm forests, rocky coves and mountain backdrops. They love coming to Crete and find that they can enjoy naturism and the naturist beaches of Crete without restrictions.
Certain Crete beaches will accommodate nude bathers. Going topless is not quite the same, and just refers to women taking off their swimsuit tops. Going completely nude is completely different, and even in if a beach accommodates topless sunbathing, this doesn't mean total nudity is permitted.

The quieter South coast of Crete is where many naturists prefer to head for, rather than the more crowded beaches on the North coast. Coastal resorts such as Plakias, Preveli and Sougia have quiet areas of the beaches that nudists use.

But for all those teenage boy fantasists who dream of beaches filled with gorgeous naked girls, then dream on!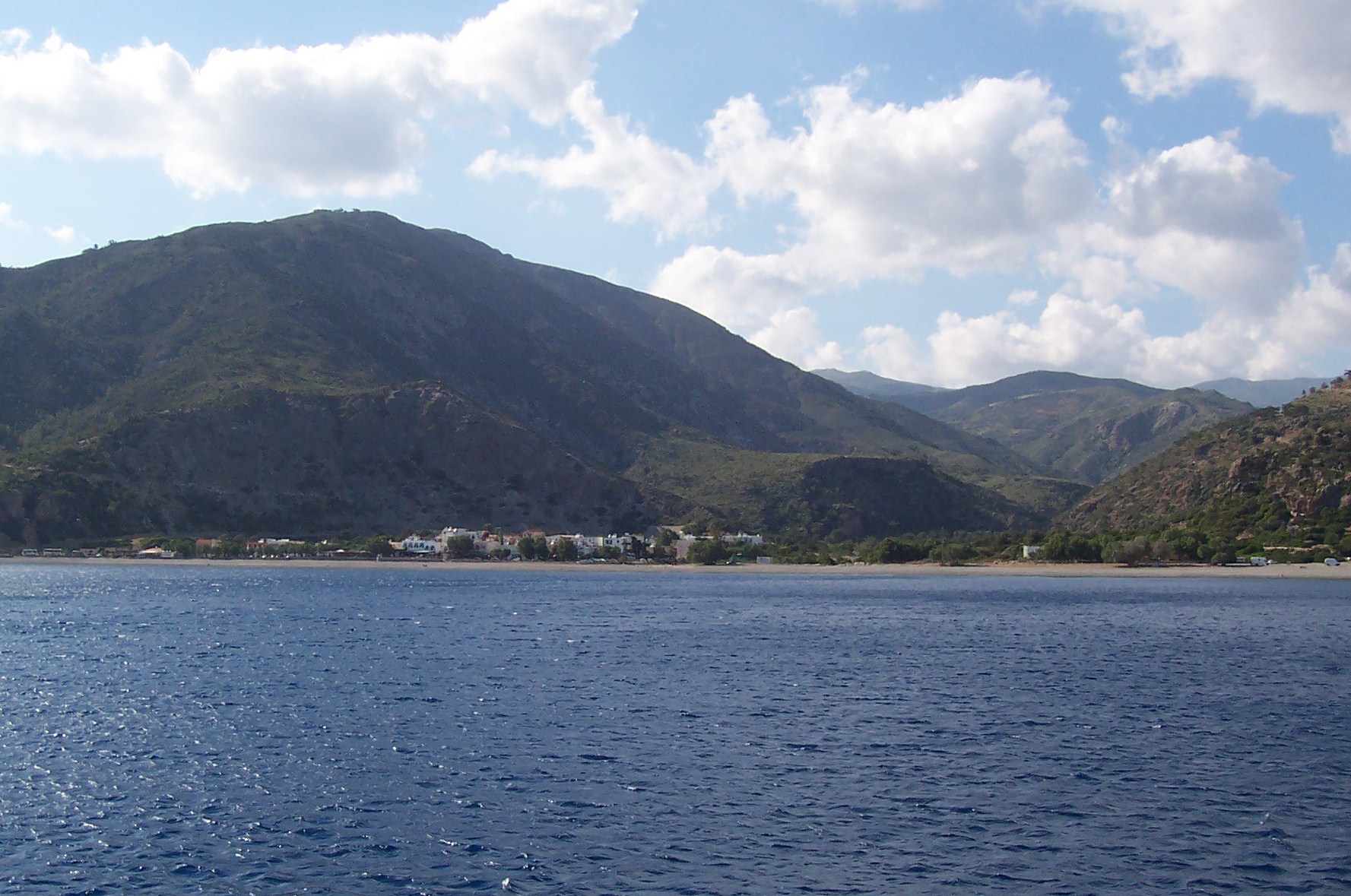 Nudist Beach
---
If you want to find the best naturist beaches in Crete then go to our Nudist Beach Guide

---
Just some of the reasons we love Crete...

Did you love this page? Please share it with your friends!
---
© Copyright All Original Content 2006 - 2019 Completely-Crete.com. All Rights Reserved. Reproduction in whole or in part without permission is not permitted.

Click here to learn about developing your own money-generating website
from Solo Build It! - even with little or no web experience!