October in Crete
October in Crete gets quieter and quieter as the month draws to a close. The bulk of the tourist visitors are dwindling as the summer season comes to an end and many of the beaches are much less crowded than the more popular tourist season of June, July and August.
But this is good news as a holiday in Crete in October can be much cheaper than at other times.
With less tourists around to enjoy all that Crete has to offer, hotels and apartments offer great deals for bargain holidays.
Weather for October in Crete
October weather in Crete can see some very hot days but also some rainfall and cooler temperatures. Rainfall and storms can be a feature of the October weather in Crete. There can be torrential rainfall on Crete in October lasting a day or two.
Temperatures can vary from a low 16°C to a high 24°C with an average of 20°C.
 
We've found that in October the weather in Crete usually is hot enough to enjoy the beach but is not too unbearable for those who prefer different types of activities such as visiting archaeological sites, walking or hiking, painting or photography.
We have known some dramatic storms with heavy rainfall in Crete in October but this usually is short lived. Dining outside is still an option in October in Crete with very pleasant evening temperatures.
Flights to Crete in October
Flights to Crete in October begin to get a little less frequent as the month progresses but it is still very easy to fly direct to Crete.
International flights to Crete bring visitors to Chania Airport and the busier Heraklion Airport. Cheap flights to Crete in October usually see very good deals making it far cheaper to take a late holiday.
Hotels in Crete in October
Visitors to Crete in October can find some very good deals. October is not as popular as the summer months of June, July and August but all the hotels are still open and want to make the most of the holiday season.
Because of this you can find very cheap hotels and apartments in Crete at this time. Some of the luxury hotels have fantastic deals offering all inclusive accommodation at a quarter of the price they charge in the height of the summer.
Things to do in Crete in October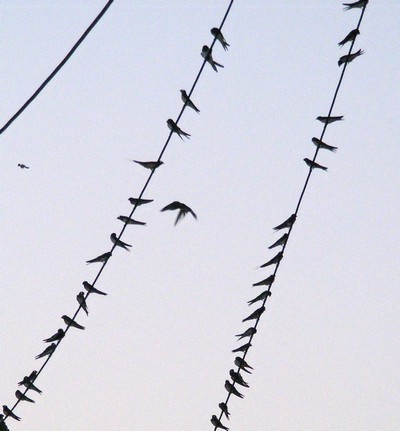 By the end of October in Crete many of the restaurants, bars and hotels will be closing for the winter as the visitor numbers dwindle. Crete in October also says farewell to the swallows that have spent their summer in Crete.
October in Crete is also a perfect time to visit some of the archaeological sites like Knossos near Heraklion, Aptera close to Chania or the Minoan Palace at Malia as there aren't as many visitors as in the hot summer months.
October in Crete sees the closing of the Samaria Gorge to the public. So it's the last chance to hike this famous and popular Crete attraction until early May when it reopens. Rainfall can force the closure of Samaria Gorge particularly by the last few days of October.
Also at the end of October in Crete you'll see parades and commemorations of Oxi Day on 28 October each day. Oxi Day commemorates the very firm "No! (Oxi!) of the Greek government to the capitulation ultimatum of Mussolini in World War II.
The devastating effects of World War II are dramatically brought into focus by two of the most visited Crete attractions - the cemeteries of the Allied War Cemetery at Souda Bay and the nearby German Cemetery at Maleme, Chania. If you are visiting October in Crete then visiting these very moving and poignant landmarks is a must.
---
Just some of the reasons we love Crete...

Did you love this page? Please share it with your friends!
---
© Copyright All Original Content 2006 - 2019 Completely-Crete.com. All Rights Reserved. Reproduction in whole or in part without permission is not permitted.

Click here to learn about developing your own money-generating website
from Solo Build It! - even with little or no web experience!