The Island - the perfect holiday read if you are planning to take a holiday on the Greek island of Crete...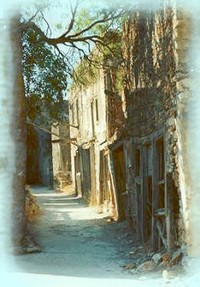 SPINALONGA
Despite living in Crete and visiting the island of Spinalonga I knew nothing of this brilliant novel until my sister, living in the UK, enthused about how great it was. On her recommendation I began to read The Island and was enthralled by it.
Victoria Hislop, the wife of Ian Hislop of Private Eye and "Have I Got News For You" fame, authors this fabulous book. It is her debut novel and has become an award winning bestseller and voted Richard and Judy's Book Club Best Summer Read for 2006. It's the fictional story about the loves, lives and losses of four generations of Cretans. Set in the main in the small fishing village of Plaka, East Crete and the real life former leper colony island of Spinalonga, just off the coast of Plaka.
The novel relates the tale of a family history over the last century. It begins, however, with Alexis in present day London, about to decide on major changes to her life. To help her decide on her future, she looks to the past for inspiration and visits her mother's birthplace in Plaka, Crete.
Through questioning an old friend of her mother, Alexis uncovers family secrets and forgotten shadows connected with her mother's, her grandmother's, and her great-grandmother's past.
Alexis discovers that her family history is tied up with Spinalonga, which was Greece's main leper colony from 1903 to 1957. This island, as the book title suggests, is the centre of the story and tells of this family's close connection with it. The book also tackles the prejudice and taboos relating to leprosy and how so many sufferers were stigmatised and outcast from their communities.
If, like me, your perception of leprosy was coloured by Bible tales with sufferers being deemed as 'unclean', then The Island is an eye opener about this now curable disease. This book informs in an enlightening and sensitive way and portrays the human face to this horrible illness.
Hislop's meticulous research goes a long way to dispelling myths rooted in Biblical times. In fact her knowledge of leprosy, the island of Spinalonga and of Crete itself is extensive and very well researched. Add to this her sensitivity and compassion and a lovely descriptive writing style and it is little wonder that this book has become a best seller.
With leprosy being key to the story, you could be forgiven for thinking that The Island is all doom and gloom. But Hislop brings the touching story to life very vividly and it was a really pleasurable, easy read. There are some lovely descriptions of Crete and the Cretan way of life, as well as well-drawn characters.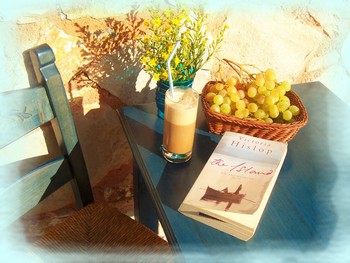 THE ISLAND BOOK REVIEW
As a novel, The Island has come in for a fair amount of criticism, that I for one strongly disagree with. I loved it! The author captured the warmth, charm and passion of the Cretans and of the Island of Crete, and poignantly described the heartbreaking situation of a time and place that still haunts to this day.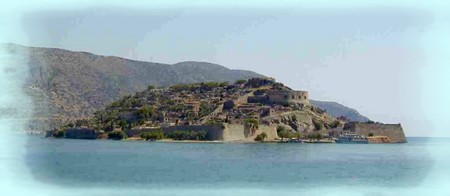 You simply must read this heartrending, brilliantly descriptive and meticulously researched piece of work, whether you are able to visit the island or not. If you do read the book, then you will surely be drawn to this intriguing and mystical place. Click on the Amazon link above for details on how to order the book and have it delivered to you.
I recommend this book wholeheartedly.


---
Just Some of the Reasons We Love Crete...

Did you love this page? Please share it with your friends!
---
© Copyright All Original Content 2006 - 2023 Completely-Crete.com. All Rights Reserved. Reproduction in whole or in part without permission is not permitted.

Click here to learn about developing your own money-generating website
from Solo Build It! - even with little or no web experience!