Votomos Taverna, Zaros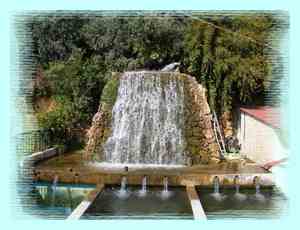 FISH FARM
Votomos Taverna with its own fish farm is in the beautiful and scenic mountain village of Zaros, Crete. It is the only place on the island to have fresh salmon and trout.
Coming from the village of Zaros you'll find it past the Hotel Idi on the way to Votomos Lake.
Zaros is of course a mountain village and cannot ordinarily compete with the coastal resorts of nearby Matala and Agia Galini for providing the visitor with tasty fresh fish.
But the ingenious Votomos Taverna has just the answer as they have their very own trout farm.
The fish farm, the only one on the whole of island of Crete provides fresh salmon and fresh trout to the hungry clientele who find their way to the beautiful village of Zaros with its pretty Votomas Lake and stunning mountain scenery.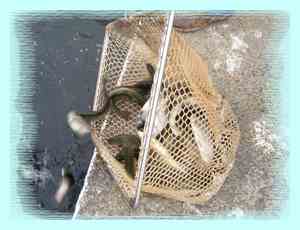 FISH FARM CATCH
Votomos Taverna itself, obviously specialise in both trout and salmon dishes, but also serves a wide range of other dishes usually found in traditional tavernas.
You can see the fish splashing about in the large tanks and can observe they are well looked after. This care to their well being comes through in the taste of the delicious fish.
We spotted a large grey heron above the trout farm who certainly had his eye on the catch of the day.
Votomos Taverna is set in really peaceful and scenic surroundings and is open all year round. It opens just at weekends in the winter months but then every day the rest of the year.
---
Just some of the reasons we love Crete...

Did you love this page? Please share it with your friends!
---
© Copyright All Original Content 2006 - 2019 Completely-Crete.com. All Rights Reserved. Reproduction in whole or in part without permission is not permitted.

Click here to learn about developing your own money-generating website
from Solo Build It! - even with little or no web experience!