Wild Flowers of Crete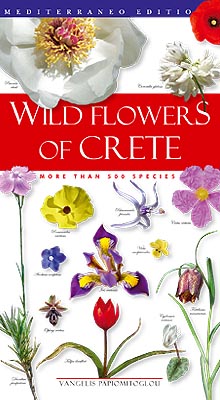 We love this little handbook and always take it with us when out walking though olive groves, ancient paths, hillsides, mountain tracks and roadsides of this beautiful Greek Island of Crete.
The wild flowers of Crete are pictured individually with informative text of its local name, common name and Latin name, location, flowering times and if it's used in folklore medicine or has Greek Mythological associations.
This book's a good size to keep with you out walking and is arranged so that you can easily identify each wild flower of Crete you come across. We wouldn't be without this fabulous little book about wild flowers.
Back to Hand Picked Books

More Books from Amazon
---
Just some of the reasons we love Crete...

Did you love this page? Please share it with your friends!
---
© Copyright All Original Content 2006 - 2021 Completely-Crete.com. All Rights Reserved. Reproduction in whole or in part without permission is not permitted.

Click here to learn about developing your own money-generating website
from Solo Build It! - even with little or no web experience!