Zacharioudakis Winery
A brilliant new tourist attraction in Crete is that of the Zacharioudakis Winery in Plouti, Heraklion. The village of Plouti is in central Crete so is very accessible from all areas of the island.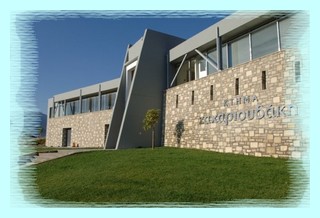 Zacharioudakis Winery
The Crete winery itself is a brand new, state of the art building housing all the stages of wine making including the vinification process, the bottling and the aging of the Cretan wines.
The Zacharioudakis winery also has a plush dining and wine tasting area with panoramic views of the Libyan Sea, the impressive Messara Plain and the stunning Idi mountain range with the highest peak of Mount Psiloritis dominating the landscape.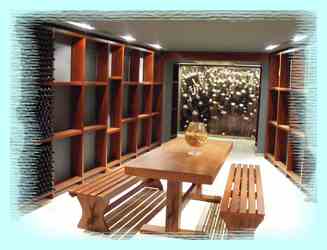 ZACHARIOUDAKIS CRETE WINERY
The Zacharioudakis Winery and vineyards are located on the hill of "Orthi Petra" at an altitude of 500m. You can find the Cretan winery just north of ancient Gortyna in the settlement of Plouti and very close to the delightful mountain village of Zaros
The whole area has a great tradition in the cultivation of grapes and wine making since ancient times. Ancient sculpted grape treading tanks have been discovered on a rock near the settlement.
In 2003 the planting of the vineyard was started with local and foreign varieties on the ledges on the steep side of Orth Petra hill creating one of the best vineyards in Europe.
The planted varieties to produce red Cretan wine are Kotsifala, Syrah, Cabernet Sauvignon and Merlot. For white Cretan wine Villana, Vidiano, Sauvignon Blanc, Malveziadi Candia and Malveziadi Candia Aromatic grape varieties grow.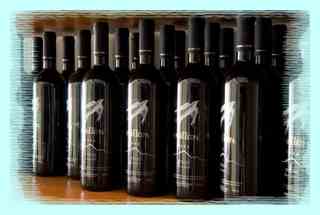 Both the vineyards and the Zacharioudakis winery are open to the public all year round - Tuesday - Sunday 10.00am – 18.00pm. A guided tour of the winery is both fascinating and very informative.
The winery also arranges prearranged traditional grape treading for visitors. But don't worry the resulting grape juice is not used to create the superb wines offered by the winery.
On Sundays a full high class restaurant service is available accompanied by the excellent wines the winery produces. During the week wine tasting accompanied by tasty Cretan snacks make for the perfect afternoon.
We loved our visit to Zacharioudakis Winery and we're certain you will too!
Visit the Zacharioudakis Winery website too.
---
Just some of the reasons we love Crete...

Did you love this page? Please share it with your friends!
---
© Copyright All Original Content 2006 - 2019 Completely-Crete.com. All Rights Reserved. Reproduction in whole or in part without permission is not permitted.

Click here to learn about developing your own money-generating website
from Solo Build It! - even with little or no web experience!