Kalo Horio (Istro)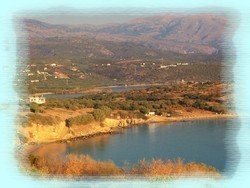 ISTRON KALO HORIO
Kalo Horio literally means "good village" and we'd have to agree with that! Kalo Horio also spelt as Kalo Chorio is a traditional Cretan village just above the area named Istro on the Gulf of Mirabello on the Greek Island of Crete.
Close to Agios Nikolaos in east Crete, Istron Kalo Horio is a very picturesque area. The area of Istro gets the most visitors rather than Kalo Horio itself. This is because Istro is on the coast and has far more holiday accommodation to offer visitors to this area.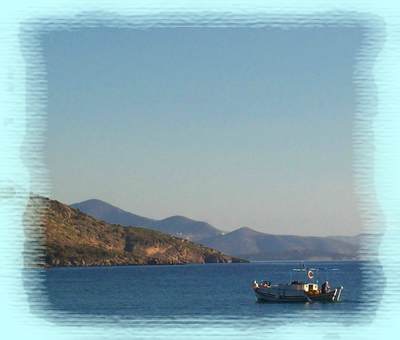 KALO CHORIO
The Istron Bay Hotel, The Elpida Hotel and The Mistral Hotel are all pretty big hotels that are found on the road that cuts through Istron Kalo Horio.
There's lots of other accommodation to including the El Greco Apartments, the Vrokastro Apartments in Istron and the brand new Anny Sea & Sun Apartments with a fabulous pool and pool bar. We've had friends and relatives stay at these apartments and we can highly recommend them.
Kalo Chorio itself is up above the coast nestling in the herb filled hillsides and between olives groves and orange groves. There is a magnificent church at Kalo Chorio, a tiny school and a lovely park play area for small children.
Most visitors who either stay in Kalo Horio itself or Istron take advantage of the many restaurants and Greek Tavernas that are found in Istron. Pelagos Fish Taverna is very popular with visitors where you can choose the fish of your choice to be cooked to your liking from George, the owner's daily catch. Another extremely popular restaurant, run by another George is the Panorama restaurant that has the best views over the Gulf of Mirabello and gorgeous Golden Beach. It serves the absolute best mixed grill plate on the whole of the island of Crete!

KALO HORIO
But our favourite has to be Zygos Taverna in Istro which is owned and run by Dimitris. Click for more about the fabulous Zygos Taverna in Istron Kalo Horio.
There are also a handful of bars in Istro that are very popular with holiday makers, ex-pats and locals alike. The Friends Bar and the Commotions Bar are both very popular and offer a range of entertainment including big screen sports coverage, live music, quizzes and Karaoke nights. The village of Kalo Horio has commanding views of all three bays of the area. Golden Beach at Istron is one of the best beaches in Crete and Church Beach and Karavostasi Beach are also well worth visiting.
For more on the beaches of this area and Istron itself see our dedicated Istron page.
We lived in Istron Kalo Horio for over two years and can highly recommend its beaches, its restaurants and its holiday accommodation. It really is a slow pace of life and a perfect and idyllic place to take a holiday or even to make a home there if you want to sample life in Crete.
Kalo Chorio is in a perfect location halfway between beautiful and vibrant Agios Nikolaos and lovely south coast Ierapetra. Istron is on the islands New Road and has brilliant bus connections to Agios Nikolaos, Heraklion, Ierapetra and Sitia. If you're thinking of finding a home in Crete and perhaps hoping to be living in Crete then see our Living in Crete section of our website.
---
Just Some of the Reasons We Love Crete...

Did you love this page? Please share it with your friends!
---
© Copyright All Original Content 2006 - 2023 Completely-Crete.com. All Rights Reserved. Reproduction in whole or in part without permission is not permitted.

Click here to learn about developing your own money-generating website
from Solo Build It! - even with little or no web experience!