Making a Living in Crete

This Making a Living in Crete page is from the Living in Crete section of the Completely Crete website.
There are lots of ways of making a living in Crete and finding summer jobs or other work on this the largest of the Greek Islands.
Although wages may be lower than most other European countries, you'll also find that the cost of living is lower to. So renting an apartment or house is cheaper for example. Also you'll find food and drink less expensive too.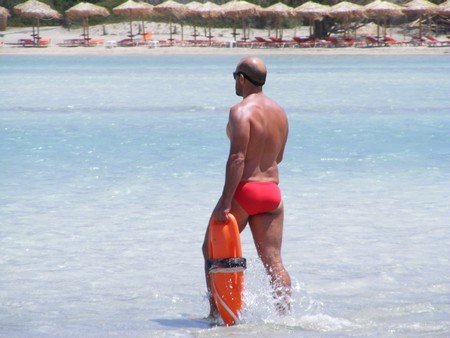 Starting a Business in Crete

You can start your own business in Crete. Perhaps you've thought about the business opportunities in Crete of buying or renting a bar, restaurant, club or shop.
As with starting a business anywhere in the world you really need to thoroughly research your ideas before taking the plunge and parting with any cash.
First stop is to check out our dedicated Starting a business in Crete page. It's full of impartial and independent information and advice for the 'would be' business entrepreneur. Essential reading!
Becoming a Property Developer in Crete

It seems as though everyone wants to become a property developer these days. And buying property abroad has become a popular way of property investment.
Buy to let has become an increasingly popular way to cover some of the costs of ownership of property in Crete. What could be better than owning a holiday home in the sun and making money from it?
Check out our Buy to let Guide for more information about letting out Crete property.
Self Employment in Crete

Perhaps you have a transferable skill or profession such as painter, carpenter, builder, hairdresser, English teacher etc. However, you may find it extremely difficult to make a living legally in Crete and become self-employed. You must register with the appropriate professional or trade organisation to work within the law in Crete and Greece.
For more on this subject see our Self-Employment in Crete page
Working in Crete

There are lots of job opportunities in Crete. Teaching English, working in the tourist trade as a holiday rep or transfer rep, summer jobs such as seasonal bar worker or waiter or as part of the growing business of real estate agencies in Crete.
For more on working in Crete, check out our dedicated Jobs in Crete page. You'll find useful information and advice if you're thinking about finding work in Crete.
---
Just some of the reasons we love Crete...

Did you love this page? Please share it with your friends!
---
© Copyright All Original Content 2006 - 2019 Completely-Crete.com. All Rights Reserved. Reproduction in whole or in part without permission is not permitted.

Click here to learn about developing your own money-generating website
from Solo Build It! - even with little or no web experience!