White Mountains of Crete
Mid December and suddenly the White Mountains in Crete are truly white. The weather in Crete has turned a little chilly and we woke to find the White Mountains, known as the Lefka Ori sprinkled with a smattering of snow.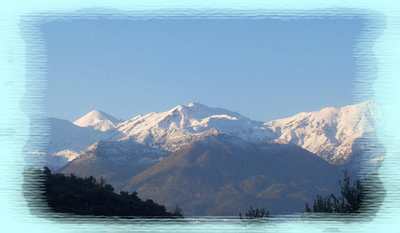 LEFKA ORI
Every morning when we open our bedroom shutters we get a great view of the magnificent White Mountains of Crete that overshadow Chania. From mid December till about April or even May the White Mountains are snow capped. They remind us of the Swiss Alps and look chocolate box perfect.
Many summer visitors to Crete are surprised that we have snow topped mountains. There are a number of mountain ranges that stretch over from the east at Sitia right through to the west over at Kissamos. And all of them are snow topped in the winter months.
WHITE MOUNTAINS OF CRETE
The main mountains of Crete are the dominant Mount Ida or Psiloritis which is the highest peak and dominates the landscape of central Crete, In east Crete is the Dikti Mountains or the Lassithi Mountains, a range with many peaks and in the west there are the famous Lefka Ori White Mountains. The White Mountains also have about 50 gorges, the most famous being the Samaria Gorge.
---
Just Some of the Reasons We Love Crete...

Did you love this page? Please share it with your friends!
---
© Copyright All Original Content 2006 - 2023 Completely-Crete.com. All Rights Reserved. Reproduction in whole or in part without permission is not permitted.

Click here to learn about developing your own money-generating website
from Solo Build It! - even with little or no web experience!