Zaros Hotels - Heraklion, Crete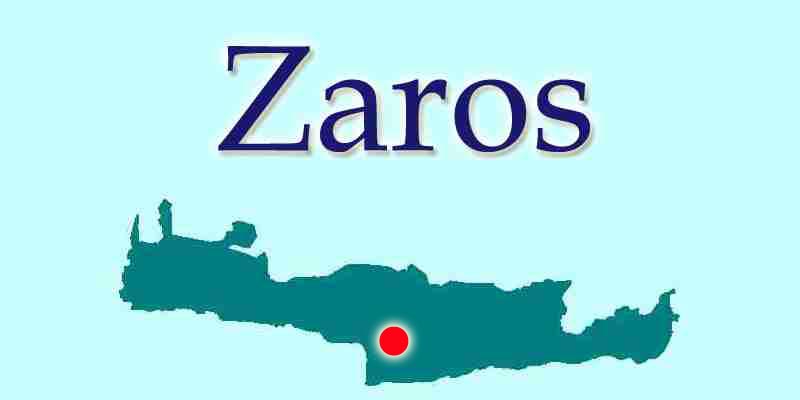 Here you will find details of Zaros Hotels. Zaros is a picturesque mountain resort smack bang in the middle of Crete, about 45K south of Heraklion. Famous for its natural spring water, you can't walk far without the sultry sound of water softly flowing down narrow streams and channels to the nearby Fragma Dam.
Turn on the tap in your hotel room or apartment in Zaros and natural spring water flows from it!
There's such a lot to do in this village and the nearby area, that it's a good idea to forsake the beach for a few days and relax amongst the hills and mountains for a change.
Zaros Accommodation is varied and very reasonable, and wherever you stay you will enjoy the unique family hospitality that is famous on Crete.
Featured Zaros Accommodation
Below are our featured handpicked hotels in Zaros:
NANA APARTMENTS

Ideal for families, these brand new, beautifully decorated and fully equipped apartments are centrally located in Zaros. Each apartment is fully equipped and has a kitchen, central heating and its own patio. With two bedrooms, living room, and kitchen, it will feel like your own home in the mountains.
Visit Nana Apartments Website
KERAMOS HOTEL

In the centre of Zaros, a wonderful family run hotel full of Cretan character and warmth. Outstanding charm, reasonable cost and friendly service are all here, as well as Katerina's award winning Cretan breakfast! Get from the front door to your room without being offered tea or coffee and Cretan pastries and it will be very unusual!
Visit Keramos Hotel Website
---
Just some of the reasons we love Crete...

Did you love this page? Please share it with your friends!
---
© Copyright All Original Content 2006 - 2019 Completely-Crete.com. All Rights Reserved. Reproduction in whole or in part without permission is not permitted.

Click here to learn about developing your own money-generating website
from Solo Build It! - even with little or no web experience!