Chania Market is said to be the best indoor market in Europe, (and we agree!)…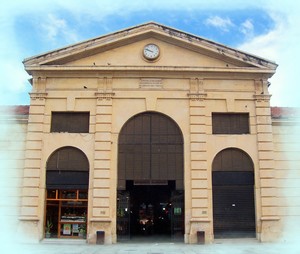 The daily Chania Market or Agora is very popular with tourists and locals alike; with all manner of ingredients from the Cretan Diet on sale.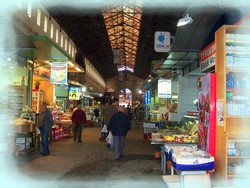 The rather grand covered market at the centre of the town of Hania was opened in 1913 by Eleftherios Venizelos as part of the celebrations for the Unification of Crete to Greece.
Modelled after the market of Marseilles, it is said to be the best indoor market in Europe, (and we agree!).
It is both a magnificent building architecturally and a fabulous place inside to shop and eat.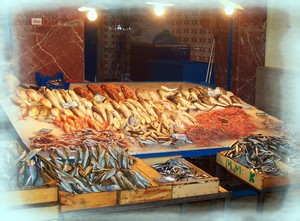 The cross-shaped structure of the building houses 76 shops and cafes grouped according to what they are selling in the four arms of the cross.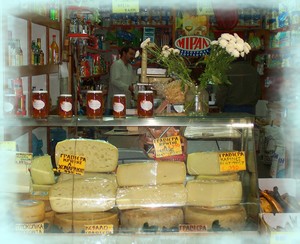 It is a fabulous place for all manner of spectacular ingredients that make up the famed Cretan Diet. It is has a lively and vibrant atmosphere and you can buy Greek Mountain tea, Dittany of Crete and numerous other cretan herbs and spices.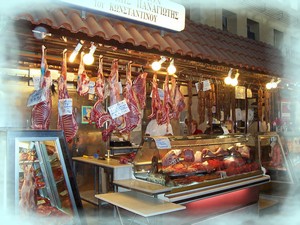 Thyme honey, olive oil and Raki are enticingly displayed to tempt the passer by. Cheese stalls, butchers, bakers, fresh fish and fresh fruit and vegetable stalls vie for space alongside small cafes serving local Cretan dishes.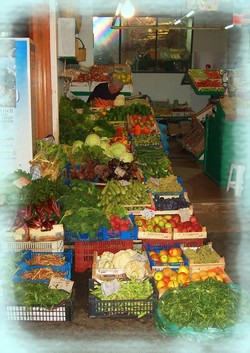 Hania Market is open from Monday to Saturday at 8.00 am to around 1.30pm. In addition, every Tuesday, Thursday and Friday it is also open in the evenings from 5.00pm to 8.00 pm. If you get the chance to visit you must try to buy some of the fabulous foods on offer, or even eat at one of the small cafes there which serve some real Crete dishes - a truly authentic Cretan experience!
There's a weekly outdoor market every Saturday too, just a short walk along from the indoor market. Here you'll find stalls full of fruit and vegetables, fish, cheese and some clothing stalls, handbag and shoe stalls.
If you a visiting Crete and the Hania area then this really is a 'must see' experience not to be missed! We might see you there!
---
Just Some of the Reasons We Love Crete...

Did you love this page? Please share it with your friends!
---
© Copyright All Original Content 2006 - 2023 Completely-Crete.com. All Rights Reserved. Reproduction in whole or in part without permission is not permitted.

Click here to learn about developing your own money-generating website
from Solo Build It! - even with little or no web experience!