Moving to Crete
This Moving to Crete page is from the Living in Crete section of the Completely Crete website.
If you're thinking of moving to Crete, Greece which is a beautiful Greek Island, you'll need to decide if it really is for you.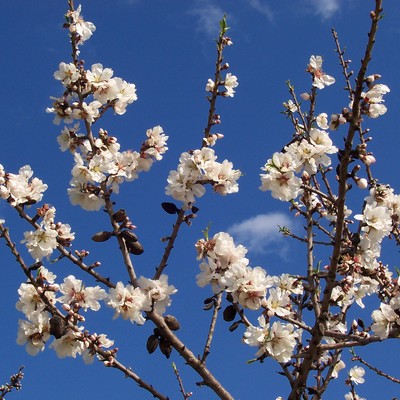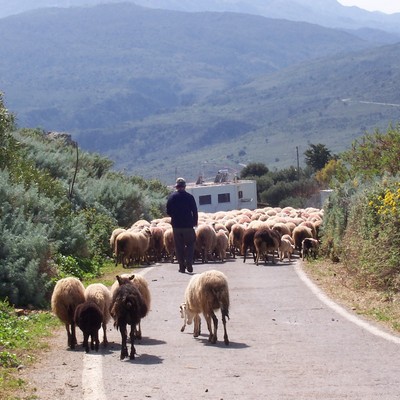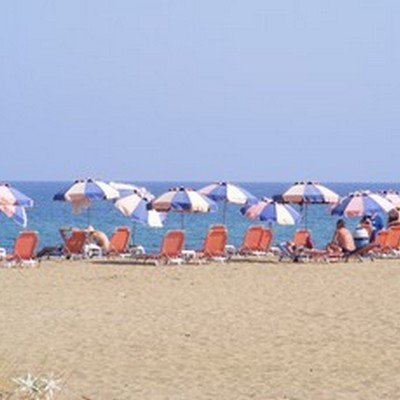 People want to move to Crete for all kinds of reasons. 
Wonderful Weather
Brilliant Beaches
Irresistible Resorts
Spectacular Scenery
Magnificent Mountains
Gorgeous Gorges
Warm-hearted People
Fabulous Flora and Fauna
Fantastic Fresh Food
White Washed Villages
Stress Free Lifestyle
Lots of expats love living in Crete either all year round as permanent residents or for part of the year in their holiday homes.

If you've yet to make your mind up about making the move to Crete and making a life for yourself here, then you'll need to consider all or some of the following:
Moving to Crete to work

Are you going to work in Crete?
There is a lot to consider if you're going to find work in Crete. You'll need to know about the legalities of working, being self employed, working for an employer, whether you'll be required to speak Greek and what's the current job market like.
For answers to these and other questions take a look through our Making a Living in Crete section. We're sure you'll find it interesting and informative.
Moving to Crete to start a business

Do you intend starting a business in Crete?
Greek bureaucracy has a bad reputation! But how justified is it? Particularly when wanting to start a business in Crete.
Essential reading for anyone considering this option is our fact filled Starting a Business in Crete section.
Moving to Crete with children

Have you got children in tow?
Whether you have babes in arms or full-grown teenagers you'll need to consider their schooling and how they'll fit into a foreign land.
See our Schools in Crete page for more information.
Bringing a pet to Crete

Will you bring Flossy or Fido?
If you are thinking of bringing pets into Crete, you will need to consider how they'll get here. If you are moving to Crete and wanting to bring pets with you, consider the age, health and temperament of the animal.
See our Bringing Pets to Crete page for more information.
Buying a property in Crete

Will you buy or rent a property?
We have both bought a Crete property, (and sold it) and rented several properties when living in Crete. We strongly recommend that you consider renting a property first before taking the plunge and buying a property in Crete.
At the very least we advise you to look through our advice and information contained in Buying a Crete Property Guide and our fact filled Renting/Letting Section before making up your mind.
Speaking Greek

Can you speak Greek?
Trying to learn Greek is very difficult. Despite living in Crete, taking Greek language lessons and trying to learn through books and Greek language websites, many ex pats struggle with anything more that just the basics.
Frustratingly when we attempt to converse with the locals here in Crete in their mother tongue - they insist on practising their English on us!
It's worth at least trying to learn some Greek, though. See more on our Learn Greek page.
Relocating to Crete

What will you bring with you?
and
How will you get here?
Flying or driving? Bring everything? Bring nothing? Tough choices, and sometimes costly ones too, for potential relocators.
For information and advice on how to get here and what to bring see our Relocating to Crete page.
---
Just some of the reasons we love Crete...

Did you love this page? Please share it with your friends!
---
© Copyright All Original Content 2006 - 2019 Completely-Crete.com. All Rights Reserved. Reproduction in whole or in part without permission is not permitted.

Click here to learn about developing your own money-generating website
from Solo Build It! - even with little or no web experience!