The Most Accessible Beaches in Crete...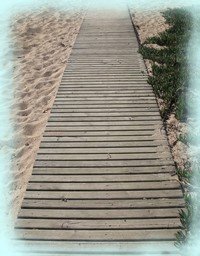 This Accessible Beaches in Crete page is from the Best Beaches in Crete section of the Completely Crete website.
People with disabilities or limited mobility are looking for the best accessible beaches in Crete.
This is what we demand from any easy to access Crete Beach…
Easy Access (of course!)
No scrambling down rocks or steep cliffs!
Warm Shallow Waters
Safe, clean and shallow waters ideal for cooling off!
Blue Flag Standard
A Blue Flag awarded beach that insists on high standards of accessibility, safety, cleanliness and environmental management!
Great Amenities
Close by easily disability walkway, accessible showers, toilets, and first aid facilities!
The best news is that we've found the best easy accessible beaches here in Crete!
Our Easy to Access Beach Guide...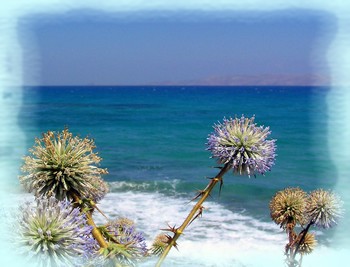 Eria Accessible Resort - Eria resort is the first accessible hotel in Greece, that has been designed to offer the most pleasant and comfortable holidays to disabled travelers, their families and their helpers!
Platanias Beach
Platanias Beach is one of the most beautiful beaches in Crete and is a popular sandy beach just 11 kilometres west of Chania. The beach is a long stretch offering full amenities with great food and drink at the sea front tavernas and bars. It has great facilities for swimming and sunbathing and water sports. you can easily access the beach from the road. So disabilty access is good. 800 metres across the bay is the island of Thedorou, with excellent scuba diving and snorkelling sites.
Platanias is a great popular place - check it out here.
Kalyves Beach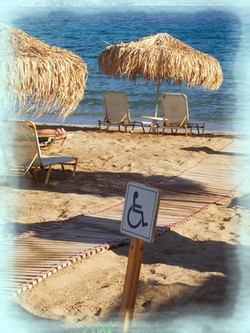 Disability Holiday Crete
A good Kalyves disability beach is found in Kalyves (or Kalives.) It is a beautiful, picturesque village located about 20 kilometres east of Chania on the western side of the island. It has two wonderful sandy beaches with crystal clear waters, both of which are accessible beaches.
The main beach of the village is the most popular because of its central location. Its golden sands sweep around the bay, backed by shady trees and tempting tavernas. We love the beachside Tavernas here particularly the Medusa for a hearty breakfast and the Mistrali for a romantic beachside evening meal.
Eat at any of the beach Tavernas here in Kalyves and the sun bed and parasol hire are free of charge. The beach slopes gently into shallow clear waters, making it ideal for people with limited mobility. It can get a bit choppy at times though, depending on the wind direction.
The nearest village is Kalyves!
Perastikos Beach
Less than one kilometre east of the ever-popular village of Georgioupolis, near Chania, lies Perastikos beach. The beach is a part of Almyros Bay and is made up of fine golden sand. Visitors can find all the easily accessible facilities and amenities they need to really enjoy a perfect beach experience. Toilets, showers, tavernas and water sports, are all available. Next to the Perastikos River, the beach lies in a shady place with lush green vegetation, so finding shade from the hot sun is easy.
The nearest village to Perastikos Beach is Georgioupolis.
Amoudara
Amoudara is a lovely beach located just 5 kilometres west of the town of Heraklion. It has soft golden sand and crystal clear waters and has been awarded the Blue Flag for its cleanliness. The sandy beach features all the conveniences for its visitors such as toilets, shower, lifeguard's station and first aid station. It has sun umbrellas, sun-loungers and some water sport amenities. Access to the beach is made easier by wooden walkways and ramps - one of the best easily accessible beaches we've found!
Amoudara Beach is at Amoudara resort.
Rethymno Town Beach
Rethymno Town Beach stretches seemingly endlessly more than 20 kilometres along the sandy shore at Rethymnon. It offers full facilities including lively beach bars and many tavernas, and is often busy and bustling. Plenty of watersports facilities can be found on this superb beach. Because of its length though there is always a quieter spot if that's what you prefer. Here too, access to the beach is made easier by wooden walkways and ramps.
The nearest town to Rethymno Beach is Rethymno.
Damnoni Beach
Damnoni is located on the southern coast of the region of Rethymnon just a few kilometres west of the village of Plakias. The beach of Damnoni is considered as one of the best and most accessible beaches in Crete. With an unspoilt feel to it and appealing to those who prefer a quieter secluded stretch to enjoy, Damnoni offers deserted bays and coves with soft sand and incredibly clean emerald green waters. Access to the beach is easy because of the wooden walkways and ramps.
The nearest village to Damnoni Beach is Plakias.
Plaka Beach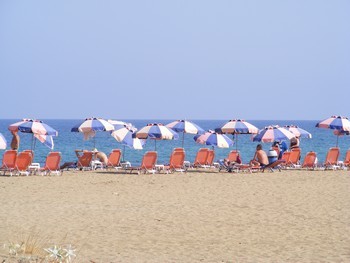 CRETE BLUE FLAG BEACHES
One of the best Blue Flag beaches in Crete is found at the north beach of Plaka, 16 kilometres north of Aghios Nikolaos in the Lassithi region. It is considered as the best one in the area and is ideal for a disability holiday. It has been awarded the EU Blue Flag for its cleanliness, facilities and disability access. It is a pebbly beach and is protected from the winds.
With several tamarisk trees offering natural shade and a magnificent view of Spinalonga Island, this is a popular beach. Tavernas, bars and cafes are available for food, drink and amusement. It offers full facilities for swimming and sunbathing. Direct access to the beach for people with limited mobility is made easier with wooden walkways and ramps. We recommend this as one of the best accessible beaches in Crete.
Sissi Beach
Sissi is a pretty coastal village in the Lasithi region and is very popular with visitors. Despite its popularity it is still quiet and peaceful. Small, secluded, pristine and easily accessible beaches can be found around Sissi like the sandy beach of Boufos, which has won the international award of the Golden Starfish and the EU Blue Flag for its cleanliness. It has good amenities and very good access for the disabled visitor.
Sissi Beach is at Sissi resort.
Almyros Beach
This is one of the best beaches in Agios Nikolaos, in the region of Lassithi and is one of the most accessible beaches in Crete for those with a disability. Almyros Beach is a long sandy beach in a protected bay. The water is very shallow and is very much suited to families with young children. It is also easily accessible for those with limited mobility because of its wooden walkways and ramps. The beach is located just a few kilometres outside the cosmopolitan and picturesque town of Agios Nikolaos. Almyros Beach offers the visitor all the comforts and facilities expected of a fully organised beach resort.
The nearest town to Almyros Beach is Aghios Nikolaos.
Aghios Panteleimonas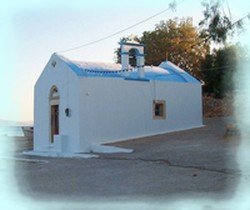 A cute Greek church is found at the beach of Aghios Panteleimonas which is located in Istron, Kalo Horio on the beautiful Bay of Mirabella. It is just 10 kilometres from pretty Aghios Nikolaos Town. Often named Silver Beach or Church Beach it is an easy to access beach with soft sand, just a few pebbles and shallow waters.
It is very well equipped and has a tiny picturesque church right on the beach. Aghios Panteleimonas is a particular beautiful beach, quiet and isolated. Many locals use this beach and rate it is as one of their favourites. There is a large parking area in front of the beach making access easy for disabled people.
The nearest village to Aghios Panteleimonas Beach is Istron.
Sitia Beach
The long sandy beach of Sitia of the region of Lassithi has a wide range of facilities for the visitor. It is an organised beach with sun beds, umbrellas and showers. Awarded an EU Blue Flag, it is one of the cleanest beaches of Crete. It is very accessible for disabled people and those with limited mobility as it has a paved road all the way to the beach with parking nearby.
Click on this link to check out Sitia.
Ierapetra Beach
The sandy and pebbly beach in front of the centre of the town of Ierapetra on the south coast of the region of Lassithi is a good beach for everyone. All facilities can be found here, like sun loungers, showers, as well as wooden walkways and ramps. Access, parking and WCs for people with disabilities are found very close to the beach. The beach itself stretches several kilometres as is well organised, offering swimming and sunbathing facilities, as well as facilities for watersports. Plenty of tavernas and bars give visitors several alternatives for food and drink.
The nearest town is Ierapetra.
If you love Crete then you'll also love the romantic Greek island of Santorini. Visit our sister site of Simply Santorini. Com for all you'll need to know about Santorini.
---
Just some of the reasons we love Crete...

Did you love this page? Please share it with your friends!
---
© Copyright All Original Content 2006 - 2022 Completely-Crete.com. All Rights Reserved. Reproduction in whole or in part without permission is not permitted.

Click here to learn about developing your own money-generating website
from Solo Build It! - even with little or no web experience!