Chania, Crete's former capital, is a distinctive and attractive location…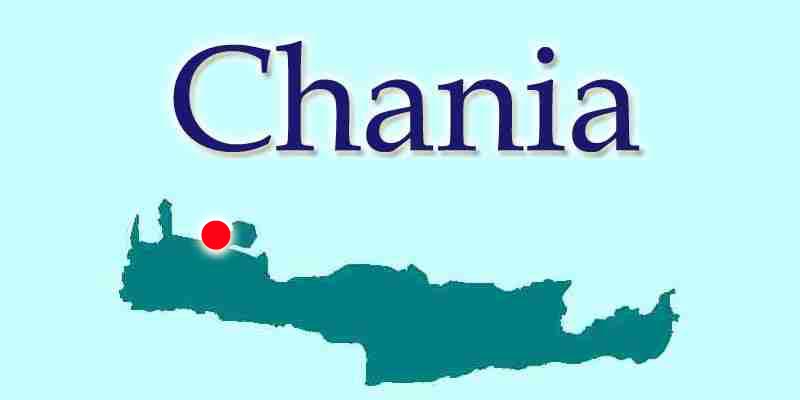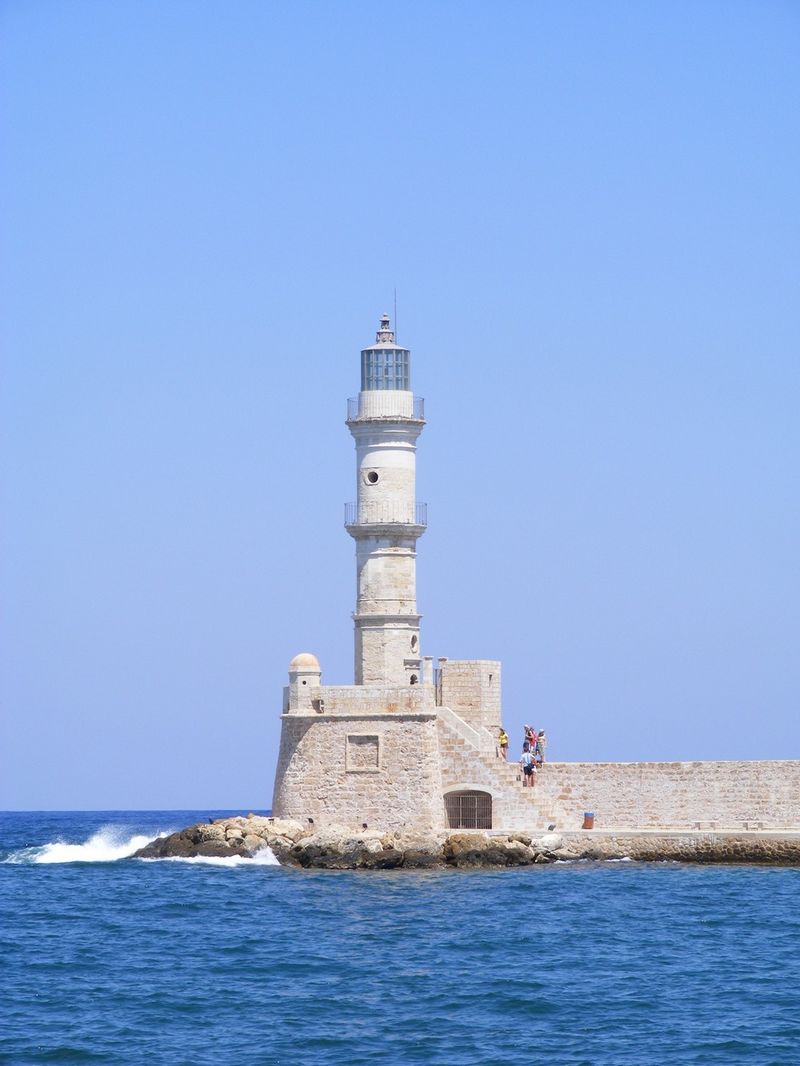 Chania (alternative spellings Hania, Xania), with its backdrop of the wonderful White Mountains (Lefka Ori), is a stunning town where modern, Venetian and Turkish traditional architecture are blended together making it a fabulous place to visit. The former capital of the Greek Island of Crete, it is now the capital of the prefecture of Chania and lies west of Heraklion.
Alongside the archaeological sites, historic architecture, museums, markets and churches there are a number of brilliant beaches around the town and prefecture including Golden Beach, Falassarna Beach and Elafonissi Beach which are included in our Best Beaches Guide.
If you are thinking about living in Crete, charismatic Chania is not only a tourist destination but also a lovely place to live.
MUST DO's in Chania

Explore the Marvellous Market

Shop on Leather Lane

Stroll around the Venetian Harbour

Visit the Naval Museum

Eat in the Old Town
Venetian Harbour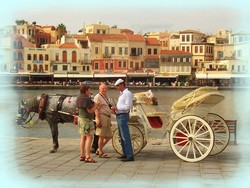 Take a leisurely stroll around the old Venetian harbour of Chania with its charming waterfront restaurants and bars. Or ride in style in a horse drawn carriage gently clip clopping on the wide slabbed harbour front. Day or evening the wonderful harbour is full of character and charm and will leave you entranced with its beauty.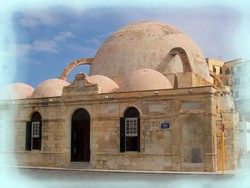 The Ottoman built Janissaries Mosque is a feature of the harbour front with its domed roof and arches. It sits amongst the water side bars and tavernas. The Turks built the Mosque as far back as 1645, but it's been renovated a few times since then! Another landmark building is the Naval Museum. Picture card perfect is the only way to describe this brilliant place.
Chania Market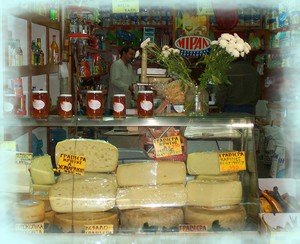 The daily indoor Chania Market is very popular with tourists and locals alike, with all manner of Cretan foods on sale. Said to be the best indoor market in Europe, (and we agree!) it is a fabulous place for all manner of spectacular ingredients that make up the famed Cretan Diet. It is has a lively and vibrant atmosphere. Greek Mountain tea, Dittany of Crete and numerous other herbs and spices, thyme honey, olive oil and Raki are enticingly displayed to tempt the passer by. Cheese stalls, butchers, bakers, fresh fish and fresh fruit and vegetable stalls vie for space alongside small cafes serving local Cretan dishes. You'll love this market if you are a foodie!

There is also an outdoor market every Saturday close to the Hania closed market. Again it is crammed back full of irresistible goodies.
Shopping in Chania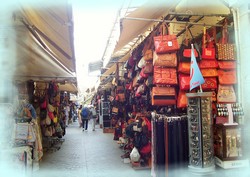 Wander around the small streets of the old town of Hania and you will come across the famous Leather Lane, Skrydloff Street. The smell of leather fills the air and you will be stunned at the dazzling displays of locally-made leather goods, from belts, sandals, wallets, handbags to the traditional black boots named stivania worn by the men of Cretan villages.
Naval Museum
Visit the wonderful Maritime Museum of Chania found on the Venetian Harbour as it unfolds a splendid introduction to the history of Crete. From ancient Greek mariners to World War Two heroes you will learn lots of interesting facts about the events that filled Crete's poignant past.
Old Town of Chania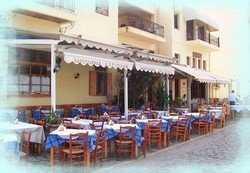 Numerous restaurants along the harbour front will tempt you with their excellent menus, pristine white tablecloths and attentive waiters. But if you wander around the old town, up some of the winding back streets, you can be pleasantly surprised by the traditional tavernas, cosy restaurants and small cafes that you'll discover. Eat there and you're sure to have a delicious meal along with a glass or three of pleasant Cretan wine.
Getting there
Chania is accessible from the mainland and the whole of Europe through Chania airport, and the many daily ferry services in Souda, Hania. Check out Flights to Crete.
Car Hire around the area of Hania
There are a number of really good car rental companies in and around the Hania area that can give you the freedom to explore west Crete. A brilliant and cheap bus service KTEL connects Chania with many of the villages and towns of western Crete including Kalyves, Almirida, Georgioupolis, Kissamos Kastelli and Paleohora.
Staying in Chania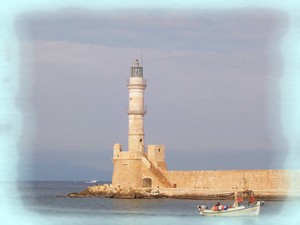 There are some excellent and varied choices of accommodation in and around Chania, which makes this stunning town an ideal place to stay for a holiday in Crete. You'll find a wide range of top luxury hotels, some by the waterside, there's suites and comfortable apartments available too, as well as smaller, well-priced studios. All in all, a big choice to suit most budgets!

---
If you are thinking about living in Crete and buying a property here, you will find some excellent real estate agencies to help you with your choice.
Check out our Crete Property Guides for property throughout the island.
Whether you are looking for a permanent home, thinking about buying a holiday home in Crete or an investment property there are some really good and inexpensive Crete properties for sale on this the biggest and best Greek Island.
Here's links to other main towns/resorts:

---
Just Some of the Reasons We Love Crete...

Did you love this page? Please share it with your friends!
---
© Copyright All Original Content 2006 - 2023 Completely-Crete.com. All Rights Reserved. Reproduction in whole or in part without permission is not permitted.

Click here to learn about developing your own money-generating website
from Solo Build It! - even with little or no web experience!