Plants of Crete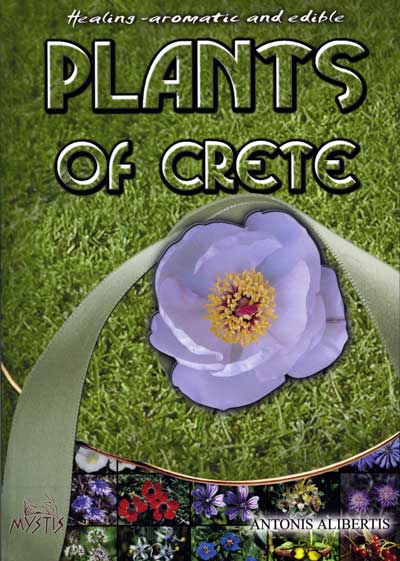 This is a great book all about the healing, aromatic and edible plants of Crete. The photographs are truly superb and the descriptions of each of the wild plants very informative and interesting.
We love this wild plants book and refer to it regularly when we want to identify or find out more about the many wonderful plants of Crete. Many of the edible wild plants or "horta' are used in the traditional Cretan diet that we like to follow.
"Let's take a trip through the fascinating world of the herbs, the aromatic, edible and decorative plants of Crete. They will surely impress us with their countless characteristics and uses, transport us with their intoxicating scents, and enchant us with their unbelievable beauty, and we will learn how to recognize them more easily.
May our acquaintance with this wonderful world of Nature instil in us the love and respect which are essential for its greater and more effective protection. We - Nature and Man – are so closely bound to one another that we were meant to coexist only in harmony."
Back to Hand Picked Books

More Books from Amazon
---
Just some of the reasons we love Crete...

Did you love this page? Please share it with your friends!
---
© Copyright All Original Content 2006 - 2019 Completely-Crete.com. All Rights Reserved. Reproduction in whole or in part without permission is not permitted.

Click here to learn about developing your own money-generating website
from Solo Build It! - even with little or no web experience!